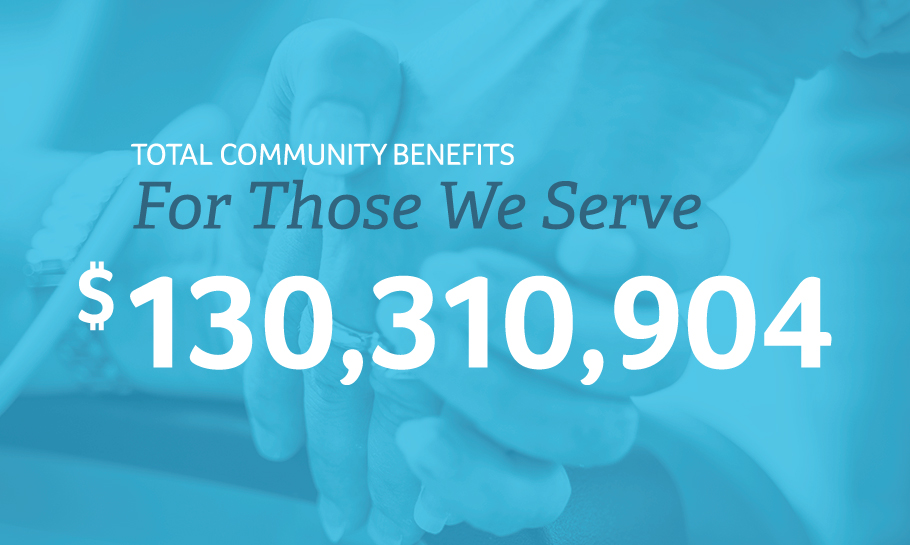 As a non-profit safety net health system, SIH is the largest provider of charity care, unreimbursed care and community benefits in Southern Illinois. Each year, we extend our mission of healing beyond out hospitals and clinics by investing millions of dollars and volunteer hours throughout the region.
As part of our mission and values to provide care to all the people in the communities we serve, SIH provided $119,921,352 in uncompensated care and $5,424,412 in charity care, or free and discounted services, to patients in FY 2018. Take a look at how it all breaks down.
Unreimbursed Services
The numbers for Medicare ($83,004,920) and Medicaid ($35,916,432) include the unfunded portion of government-sponsored medical care. The number for Charity Care ($5,424,412) is free and discounted care for patients in need.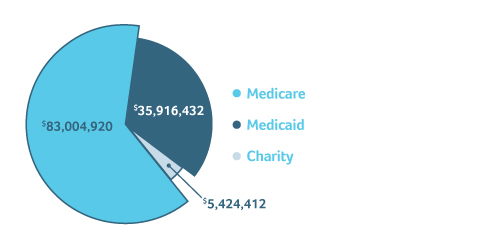 Community Benefits Programs
Improving health and quality of life extends beyond diagnosis and treatment. This includes community health education and outreach services.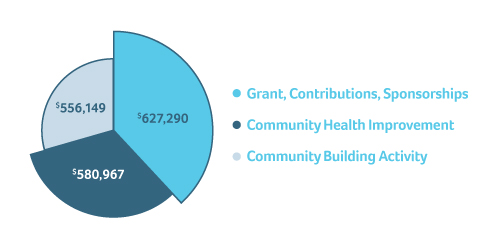 Research & Education
Many patients need certain health care services that typically cost more to deliver than the provider of the services receives. These "subsidized health services" are part of our mission because they are needed in the community and otherwise would not be available to meet patient needs.