Monoclonal Antibody COVID-19 Infusion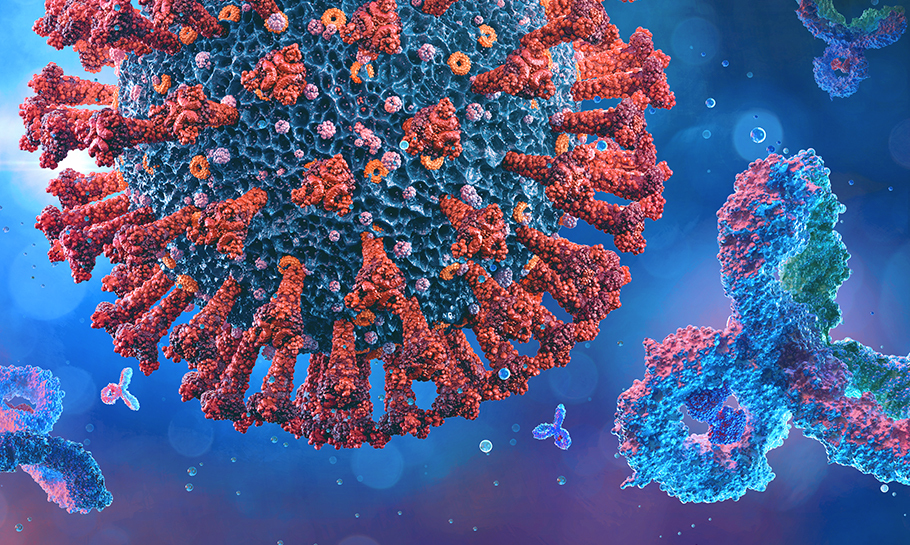 Monoclonal antibodies provide short-term immunity by giving the body antibodies to protect itself. The monoclonal antibodies Casirivimab/Imdevimab have received Emergency Use Authorization (EUA) from the FDA for ambulatory use in the treatment of mild to moderate COVID-19 patients who meet certain criteria and are at high risk for progressing to severe COVID-19 and/or hospitalization.
Based to ongoing analysis of scientific data, the monoclonal antibody Bamlanivimab alone no longer has emergency use authorization by the FDA. Covid variants have been found to be resistant to this drug. As a result, Bamlanivimab will be given in combination with Etesevimab.
Patient Eligibility
Individual must be within 10 days of symptom onset, not require hospital admission and have one or more of the following high risk criteria to receive the drug:
body mass index (BMI) ≥35
chronic kidney disease
diabetes
immunosuppressive disease
currently receiving immunosuppressive treatment
≥65 years of age
≥55 years of age AND have: cardiovascular disease, or hypertension, or chronic obstructive pulmonary disease/other chronic respiratory disease
Limitations
Benefit of treatment with Bamlanivimab and Casirivimab/Imdevimab have not been observed in patients hospitalized due to COVID-19. Monoclonal antibodies may be associated with worse clinical outcomes when administered to hospitalized patients requiring high flow oxygen or mechanical ventilation.
How do I get the treatment?
A physician order is required to receive monoclonal antibodies. Once an order is placed by a physician, a scheduler will reach out to eligible patients and make arrangements for the infusion. At this time, SIH has limited quantities of the monoclonal antibody and will be distributing it on a first come first serve basis. The supply of the drug is being allocated from the state to healthcare facilities on a weekly basis. If you feel like you meet criteria, please reach out to your Primary Care Provider to discuss a referral.
If you are a provider, visit the clinician portal for instructions on how to order monoclonal antibody COVID-19 infusion.
What are monoclonal antibodies?
An antibody is a protein that the body makes to fight off viruses and other foreign substances. Monoclonal antibodies are man-made antibodies produced in a laboratory that can mimic the human immune system response to infection. These are designed to block viral attachment and entry into human cells, thus neutralizing the virus that causes COVID-19.
Will insurance cover monoclonal antibodies?
The U.S. government has purchased a supply of the drugs to distribute to states at no cost to patients, at least until the end of 2020. However, even though the therapies are provided at no cost, there will be other costs associated with the infusion, which can be charged to insurance. If you have questions about coverage, please contact your insurance.
Schedule Your Covid-19 Test Online