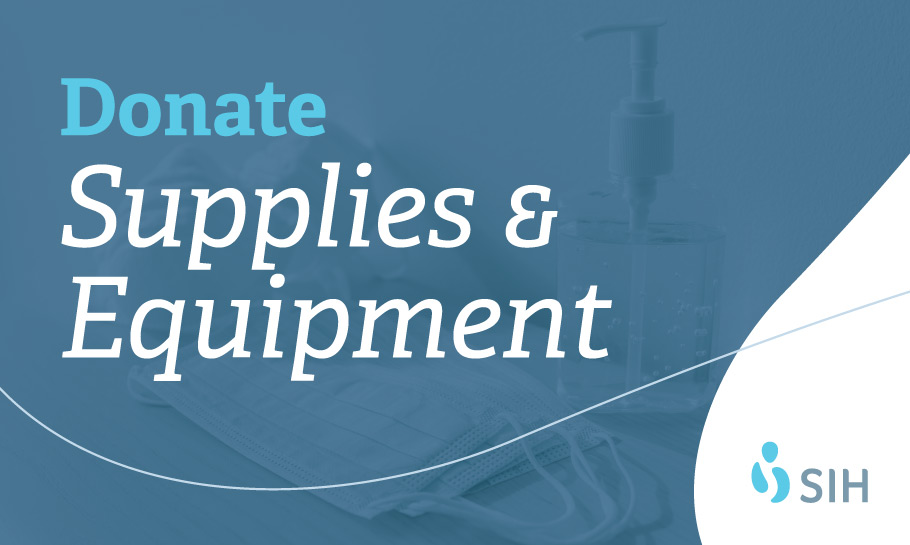 SIH has been planning for months and supplies and medical equipment levels are currently stable, but we are grateful for your donations should we see an increase in patients in the coming days and weeks.
We are asking the community to consider donating the following items:
N95 Masks
Surgical masks
Isolation gowns
Goggles
Face shields
Gloves
Hand sanitizer
Disinfecting wipes
These products must be unused and in their original packaging.
Donation Locations
Donations will be accepted Monday through Friday from 8 a.m. – 4:30 p.m. at the entrances of the SIH Corporate Office on the southeast side of University Mall in Carbondale. For questions about contributing supplies or larger quantities please contact Woody Thorne woody.thorne@sih.net or Angie Bailey angie.bailey@sih.net.