Camp BETA - Youth Diabetes Fund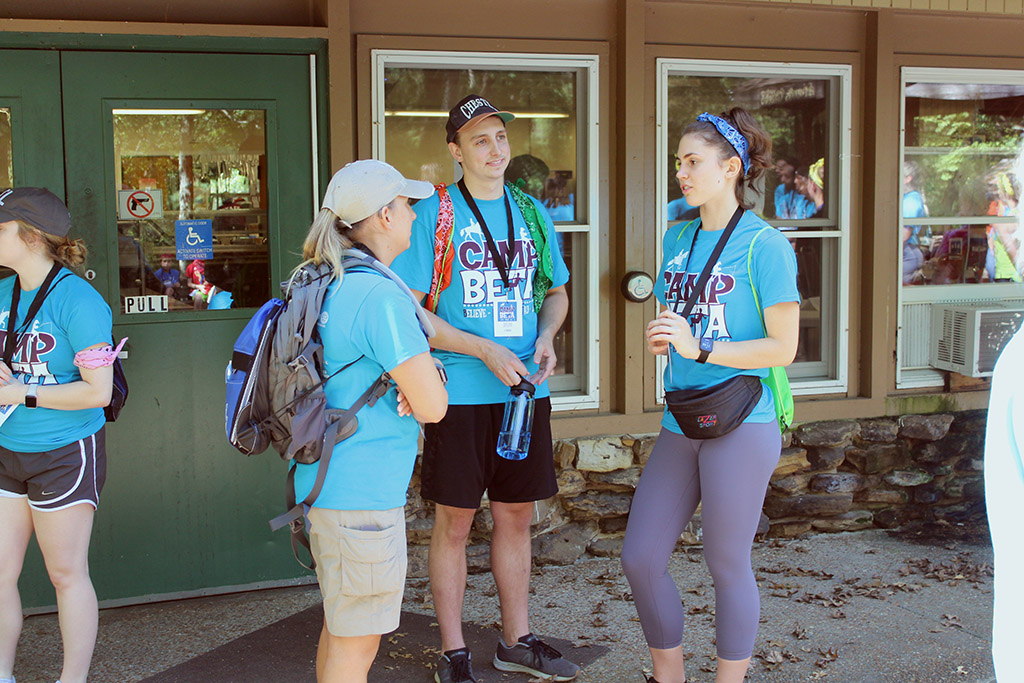 About the Fund
The Camp BETA – Youth Diabetes Fund supports a free overnight camp for children between 9 and 15 who have Type 1 diabetes. Children spend the night at SIU Touch of Nature, where they can enjoy activities such as horseback riding, fishing and zip-lining. SIH registered nurses and dieticians are on hand to make sure the children are staying safe while they have fun.
Camp BETA is possible because of a collaborative effort between SIH and other organizations and individuals in the community. Partnerships include:
SIH Staff and Nurses
SIH Foundation
SIU Touch of Nature
SIU Dietetic Internship Program
Diabetes Today Resource Team
Individual and business donors
Many parents and volunteers
Make a Donation
Every dollar is appreciated, much needed and 100% of your donation goes to the recipients.
Online Donation
Click here to make a secure, online donation with your credit card.
Your credit card billing statement will show the charge from Southern Illinois Healthcare.
Mail a Donation
Make a check payable to the Camp BETA – Youth Diabetes Fund and send to the following address:
SIH Foundation Camp BETA – Youth Diabetes Fund
1239 E Main Street
PO Box 3988
Carbondale, IL 62902-3988
SIH Foundation Fundraising Events
Each year brings new and exciting fundraisers for our SIH Patient & Community Support Funds. Visit SIH Foundation's special events page for information on upcoming events.
Contact Us
Phone
618.457.5200 ext. 67843
Email
sihfoundation@sih.net
Mailing Address
SIH Foundation
1239 East Main Street PO 3988 Carbondale, IL 62902-3988