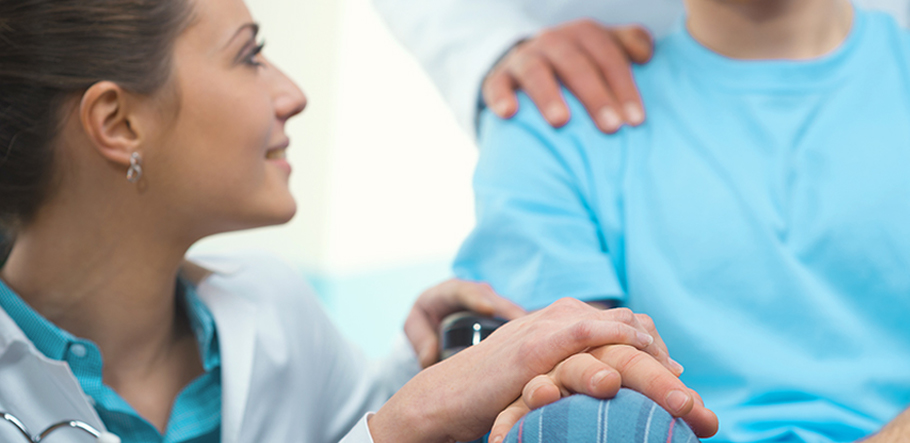 About the Fund
The Outpatient Clinic Fund was created after the need for support was identified by caregivers who work closely with patients at the Center for Medical Arts in Carbondale and other outpatient clinics. This fund is utilized when a patient's need(s) cannot be immediately met on their own after a medical visit, and has a lifetime cap of $250.00. Through this fund, patients can receive assistance with items such as:
Transportation
Prescriptions
Emergency lodging
Clothing
Nutritional needs
Medical supplies/equipment
Make a Donation
Every dollar is appreciated, much needed and 100% of your donation goes to the recipients.
Online Donation
Click here to make a secure, online donation with your credit card.
Your credit card billing statement will show the charge from Southern Illinois Healthcare.
Mail a Donation
Make a check payable to the Outpatient Clinic Fund and send to the following address:
Outpatient Clinic Fund
1239 E Main Street
PO Box 3988
Carbondale, IL 62902-3988
SIH Foundation Fundraising Events
Each year brings new and exciting fundraisers for our SIH Patient & Community Support Funds. Visit SIH Foundation's special events page for information on upcoming events.
Contact Us
Phone
618.457.5200 ext. 67843
Email
sihfoundation@sih.net
Mailing Address
SIH Foundation
1239 East Main Street PO 3988 Carbondale, IL 62902-3988