Are you at risk for heart disease?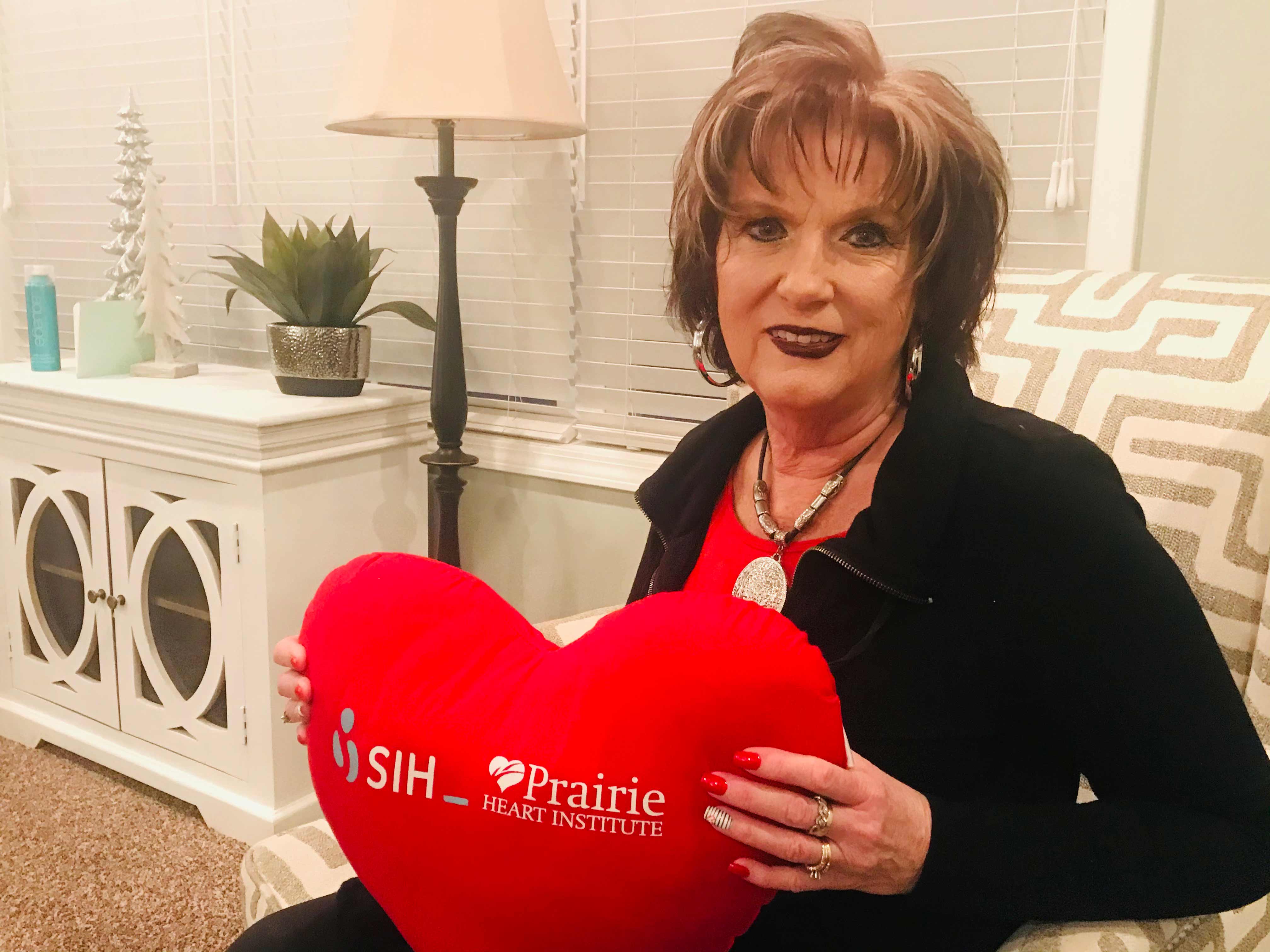 Benton woman shares importance of being your own advocate
When it comes to heart disease in women, symptoms are typically subtle. So much so that fleeting chest pain, indigestion or back discomfort can be chalked up to stress or normal wear and tear. For one Benton woman, a significant spike in blood pressure left her baffled. Her insistence on finding answers saved her life.
"Something just wasn't right."
Linda Walker of Benton likes to stay busy. The 69-year-old retired third-grade teacher continues to work as a secretary for her husband Carrol, a certified public accountant. As a member of Jackson Grove Baptist Church, she created and helps maintain a weekend lunch bag ministry for children at Akin Grade School and spends Fridays helping her grandchildren with remote learning. In her words, she's "always doing something."
A few weeks before Christmas, Linda detected a drastic change in her blood pressure. She'd managed her condition with medication for several years and was accustomed to staying on top of it. An initial adjustment to her medicine didn't quite do the trick and subsequent evaluations didn't reveal anything alarming. That all changed on Jan. 7, 2021, when Linda "felt horrible" with chest pain that extended to her back and settled between her shoulder blades. With this new set of symptoms, she sought emergency care at SIH Memorial Hospital of Carbondale.
An Atypical Presentation
Son Le, MD, is an interventional cardiologist with Prairie Cardiovascular. During Linda's assessment, doctors were puzzled. Her EKG didn't show a heart attack. However, the test revealed ischemia, or a restriction in blood supply. Not wanting to leave anything to chance, Dr. Le recommended a potential intervention in the cardiac catheterization lab. Much like a detective, Dr. Le felt a look inside Linda's heart was warranted.
What Dr. Le discovered astonished him. Linda's right artery had a 99% blockage; her left side was 90% occluded. Linda was not experiencing a heart attack, but Dr. Le believed one was imminent. After consulting with Junaid Haroon, MD, an SIH cardiothoracic surgeon, Linda was scheduled for open-heart surgery the following day.
"Many patients with Linda's degree of heart disease present to the hospital in cardiogenic shock. In Linda's case, she was alert and looked good. Other than the peak in blood pressure, she didn't exhibit symptoms indicative of someone with such advanced disease," explained Dr. Le
In Linda's case, her blood pressure was a telltale sign and an atypical one at that, according to Dr. Haroon.
"We don't normally see people's blood pressure skyrocket because of heart disease; it usually works the other way around. It's a very slow process where high blood pressure over time leads to coronary artery disease, not where you have coronary artery disease and you end up with high blood pressure," said Dr. Haroon.
He told Linda that perhaps her body, in its own wisdom, was trying to compensate for the tight blockages by increasing pressure to push blood through to her heart.
Today, Linda is doing remarkably well. She completed post-op home health care and will begin cardiac rehabilitation. Her doctors applaud her for her vigilance and listening to her body.
"I'm really planning on feeling better than I've ever felt when I get through this recovery," she said.
In hindsight, Linda believes other symptoms may have been bellwethers, such as acid reflux and low back pain near her kidneys she initially chalked up to dehydration. Plus, heart disease runs in her family. Her mother had bypass surgery many years ago and her father passed away from a heart attack.
Her advice to other women when things feel off?
"Pursue it," she emphatically insisted. "If it doesn't feel right, pursue it. Because I almost didn't. I thought, 'I've tried.' I sure didn't know I needed open heart surgery. Be your own advocate. Don't give up."