Cardiac Management Services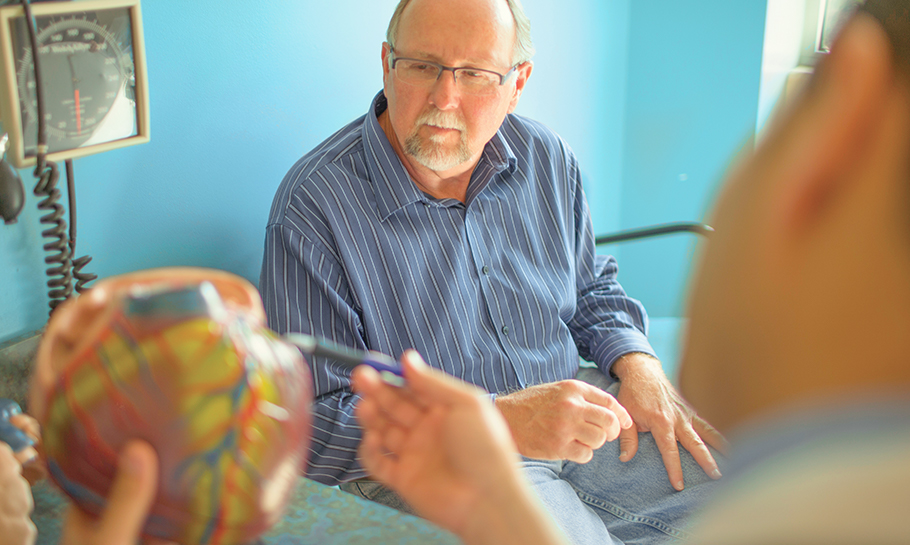 Congestive heart failure happens when your heart muscle can't pump enough blood to meet your body's needs. The heart is too weak or stiff to pump or fill with blood efficiently.
Congestive heart failure often develops after other conditions, such as when coronary artery disease, blocked arteries or high blood pressure have damaged or weakened your heart muscle. While congestive heart failure is a lifelong condition, the outlook is brighter than ever. By modifying your lifestyle and receiving encouragement and support through SIH Cardiac Management Center, you can live a longer, more comfortable life.
Recognizing congestive heart failure
Here are a few common symptoms of congestive heart failure:
Excess build-up of fluid in body tissues
Shortness of breath
Fatigue
Lack of appetite, nausea
Confused, impaired thinking
Increased heart rate
About SIH Cardiac Management Center
Your physician referred you to SIH Cardiac Management Center to receive more comprehensive coordination of your care. You'll be seen by cardiac experts, specialized in treating congestive heart failure. You'll still have visits with your primary physician and we will keep him/her updated on your progress with us. Together, our goal is to plan the best course of managing the disease and help you get on to a happy, healthy life.
What you can expect
Self-management of heart failure symptoms at home can dramatically decrease your visits to the emergency room or admission to the hospital. SIH Cardiac Management Center is a resource to help you learn how to manage your heart failure and improve quality of life.
Initially, you may see our heart failure nurse navigator during your stay at a SIH facility. You may also be referred to us for follow-up by an ER physician, your cardiologist or primary care doctor on an outpatient basis. Bring a list of your questions, your heart failure management binder and a list of your medications.
In addition to an initial consultation, you can expect us to:
Check your vital signs
Review your medications
Help you understand your diet
Plan follow-ups
Answer your questions about congestive heart failure
Order additional tests if needed to monitor your progress
Provide IV medications for heart failure symptoms, helping you avoid trips to the ER.
Be available to you 24/7 should you have questions about heart failure during evening hours and weekends
Join our support group
Join our monthly Heart Failure Support Group on the second Thursday of each month at SIH Prairie Heart Institute. You and your family members will have the chance to meet others who are going through the same thing you are. Not only will you get a chance to meet the cardiac management center staff, you'll also learn the latest treatment options, management tips and ideas for lifestyle modifications.