Postponing Elective Surgery
Call our 24/7 COVID-19 hotline if you have fever, cough, or concerns about exposure 844.988.7800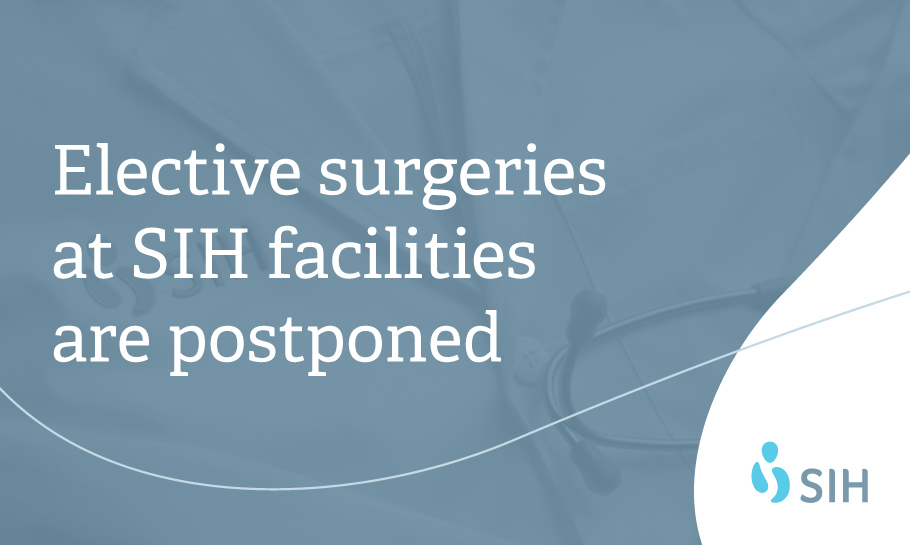 Elective surgery has been postponed at the following locations:
SIH Memorial Hospital
SIH Herrin Hospital
SIH St. Joseph Memorial Hospital
SIH Plastic & Reconstructive Surgery
Physicians' Surgery Center located at SIH Center for Medical Arts
Due to the national emergency involving COVID-19, the American College of Surgeons and the Surgeon General have recommended the following:
Each hospital, health system and surgeon should thoughtfully review all scheduled elective procedures with a plan to minimize, postpone or cancel electively scheduled operations, endoscopies or other invasive procedures until we have passed the predicted inflection point in the exposure graph and can be confident that our health care infrastructure can support a potentially rapid and overwhelming uptick in critical patient care needs.
In response to this recommendation, SIH will cancel or postpone all elective surgeries and procedures for the next 30 days or until the crisis is under control. Urgent and emergent procedures will continue to be performed as normal.
SIH will continue with the following procedures that cannot be postponed:
Cardiovascular, oncology, acute pain cases, labor and delivery, trauma
Diagnostic procedures related to cancer or other imminent health risks
Outpatient endoscopies and other related procedures that meet the criteria
Other procedures may arise that do not fit into the above categories. We will evaluate those on a case-by-case basis. SIH will always put safety first for our patients, staff, physicians and our community. If you are impacted by a cancelation or postponement, you will be notified.