SIH COVID-19 Relief Fund Provides Support to 18 Non-Profit Social Service Agencies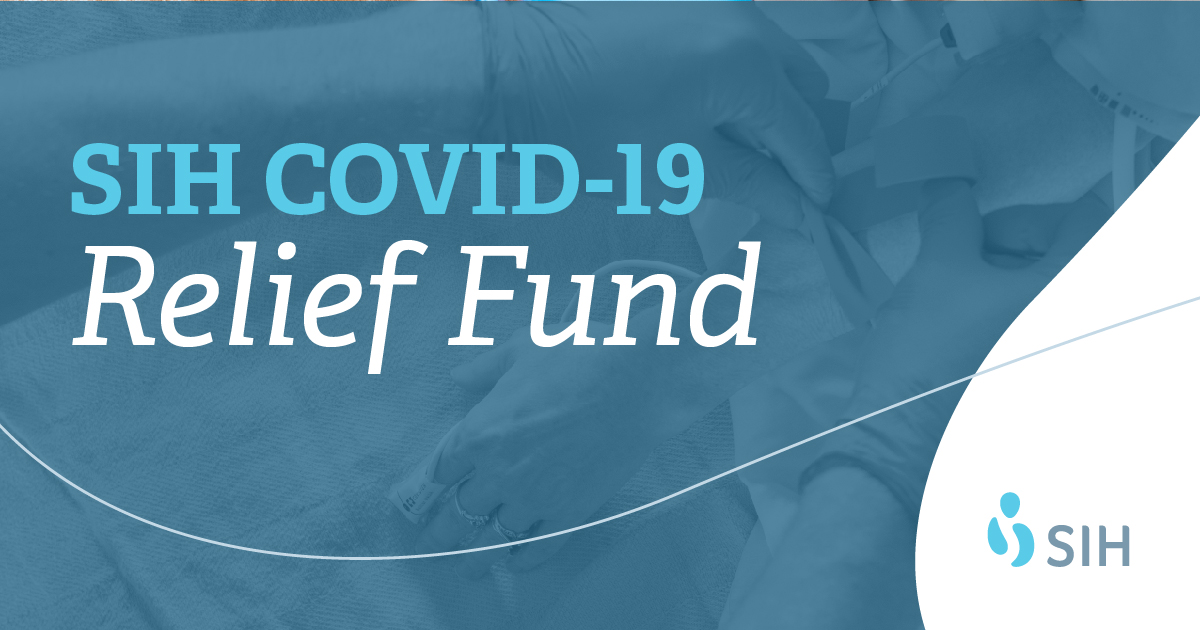 Unemployment, poverty, food insecurity, access to care issues, transportation and financial barriers are social determinants of health that adversely affect people in our region. Of significant note is poverty. According to the most recent SIH Community Health Needs Assessment, between 14.4 - 23.4% of our population was living at or below the poverty line.
"Now, with the impacts of COVID-19, we expect this number has increased," said SIH System Director for Community Health Angie Bailey.
To assist those affected, the SIH Community Benefits Department and the SIH Foundation work tirelessly to address these needs through community programming and financial support. SIH's commitment to improve the health and well-being of all the people in the communities we serve is exemplified in these efforts.
"The arrival of COVID-19 exasperated the current healthcare needs in our region. This virus has put additional strains on our dedicated healthcare workers and our various social service agencies, which are the first line of help to our community's most vulnerable populations," said SIH Foundation Director Jill Gobert.
Due to this unprecedented situation and our unique partnership with regional social services agencies, SIH created the SIH COVID-19 Relief Fund through the SIH Foundation. Through the generosity of the people of Southern Illinois and individual SIH employees, significant funds have been raised to assist with local community and healthcare-worker needs.
In its first round of application review, the SIH Foundation approved funding for 18 non-profit social service agencies in the lower 16 counties. Each agency will receive $1,000 through the relief effort, earmarked to address social determinants of health and other COVID-19 related needs.
Recipients of Round One of Funding:
Boys & Girls Club of Southern Illinois
Carbondale Warming Center
Centerstone
Coleman Tri County Services
Crosswalk Community Action Agency
Daystar Community Program
Du Quoin Food Pantry
Family Counseling Center, Inc.
Good Samaritan Ministries
Greater Galatia Ministerial Alliance Food Pantry
Marion Ministerial Alliance
Perry County Health Department
Pregnancy Matters
Shawnee Development Council, Inc.
Southern Pride Senior Program
Thompsonville Community of Christ Food Pantry
Victory Christian Center of Southern Illinois
White County Senior Citizen's Center, Inc.
SIH thanks all who helped us lessen the burden on our local social service partners and healthcare professionals during this difficult time. For those interested in supporting our efforts, please visit sih.net/covid19-response or call 618-457-5200 ext. 67843.
Round 2 applications will be accepted June 8th through June 26th. Please visit https://www.surveymonkey.com/r/SIHCOVID-19RELIEFFUNDCOMMUNITYAPPLICATION for additional information.