SIH doctor gives tips for wearing masks, now required in Illinois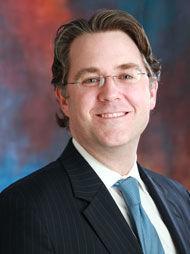 CARBONDALE — Gov. J.B. Pritzker on Thursday extended Illinois' stay-at-home order through May 30, with some modifications. One of those modifications includes requiring face coverings for everyone in indoor public places and in places where people can't maintain a 6-foot distance from others.

The pace of life for many ground to a halt after the deadly COVID-19 respiratory virus began spreading in the U.S. earlier this year. Pritzker began issuing stay-at-home orders last month and also shut down nonessential businesses in an effort to curb the spread. In that time, the Centers for Disease Control and Prevention has done its best to offer guidance to people living in the U.S. about how to best mitigate their risks of contracting or spreading the virus. One of its recent recommendations was to wear a protective mask in public places. Pritzker on Thursday made that recommendation a requirement for Illinois residents.

Pritzker to extend stay-at-home order in Illinois with modifications starting May 1
Matt Winkleman is a family physician with the Southern Illinois Healthcare Medical group in Harrisburg. He said it was important to remind everyone that wearing a mask is about considering others.
"It's less about protecting you from others and more about protecting others from you," Winkleman said. This is because many can be an asymptomatic — a person who is contagious but has no noticeable symptoms. These people may feel fine, but can still infect others.


This doesn't mean, though, that people should rush to buy N95 respirator masks, Winkleman said. Those should be left for people in emergency services. Instead, he said, homemade masks or even a bandanna over the face would be fine — just "something that fits close around the nose and covers the nose and mouth and fits close around the sides," he said.

Winkleman said this shouldn't give people false confidence.

"It doesn't make you superman," he said before adding that there is still a need to be cautious and use other hygiene methods, including regular, thorough hand-washing.