Rehabilitation Services
Make an appointment at any one of our 10 convenient outpatient clinics. Call 800.597.5790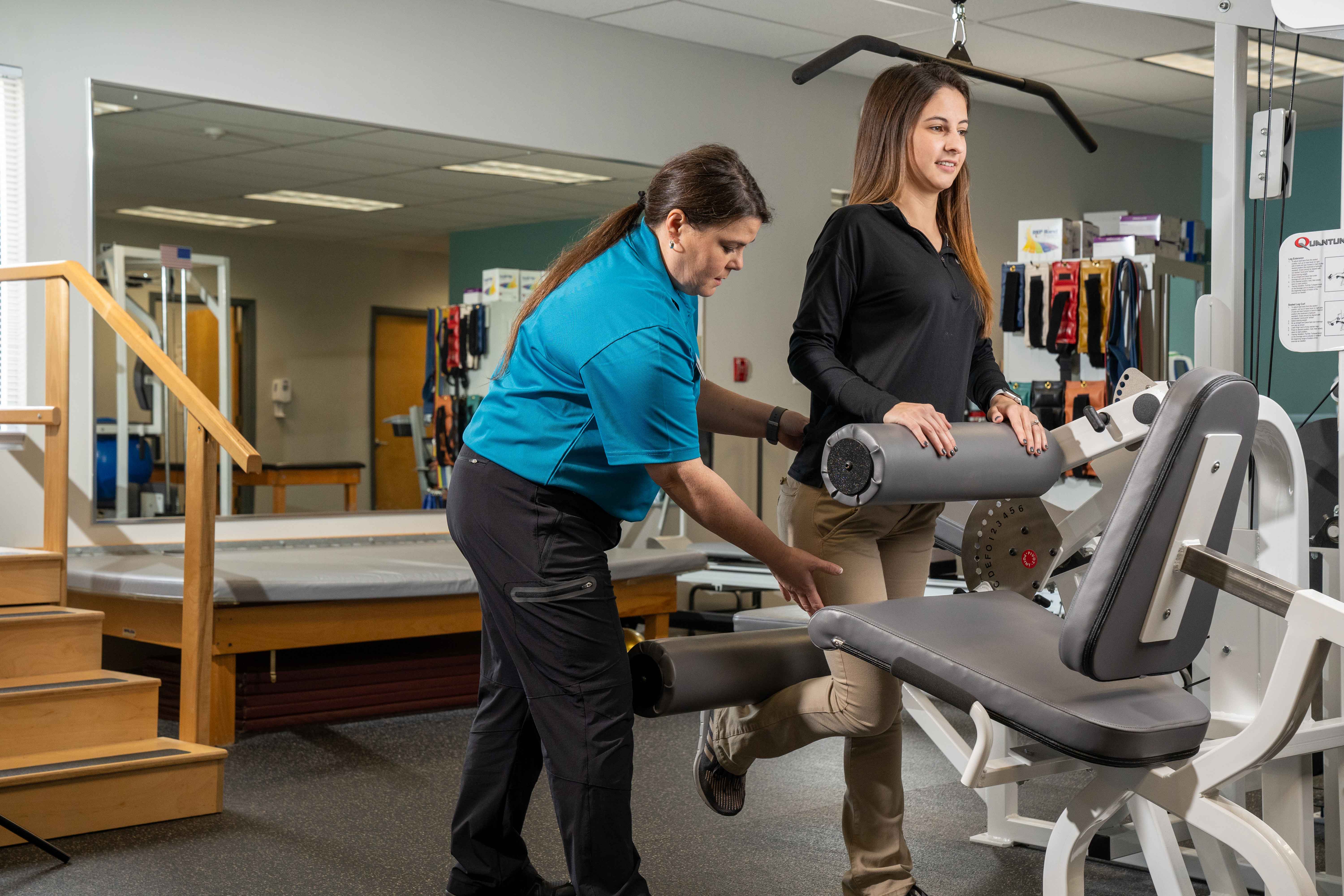 When injury or illness strikes, our therapists can help you overcome a wide range of difficulties or disabilities –- from sprains to strokes, from chronic illness to serious trauma.
Outpatient Rehabilitation
Physical therapy, occupational therapy and speech therapy can be solutions to helping you get back to doing the things you love. Our outpatient rehabilitation centers are conveniently located throughout southern Illinois. Together, we develop treatment plans to help you recover from different pains, sprains or strains in your joints, back, knees or muscles.
Early intervention of physical therapy can eliminate the need for unnecessary medication, surgery or extensive imaging tests. And, if you require a more targeted approach, our therapists refer you one of our many specialized programs or to one of the Physical Medicine & Rehabilitation physicians. This ensures that you receive the quality care you need, right from the beginning.

We offer direct access. No referral is needed to access physical therapy.
Inpatient Rehabilitation
Some rehabilitation services happen while you are recovering from an injury or illness and are hospitalized. SIH offers these services at all three hospitals. St. Joseph Memorial Hospital also includes the Upswing Recovery unit, ideal for those medically ready for discharge, but still have a skilled care need. These services are prescribed by a medical professional.