SIH requiring face masks at hospitals, clinics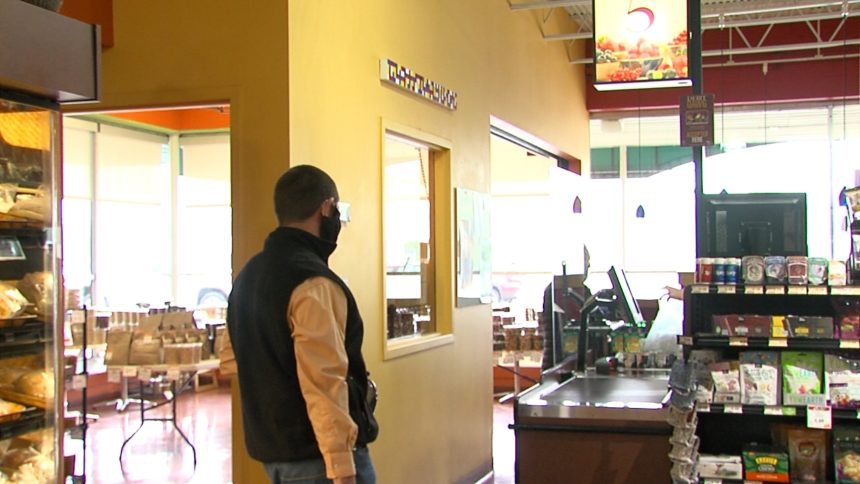 CARBONDALE (WSIL) -- SIH is requires everyone - employees, patients and visitors - to wear masks while in one of its hospitals or clinics.

The new policy comes as Governor Pritzker announces a modified stay at home order that will require people wear a face mask or covering when in public indoor spaces.

Francis Murphy, General Manager of the Neighborhood Co-Op Grocery store in Carbondale, says he's seen in increase in customers wearing masks.

"It is suggested that people come to grocery stores with masks on, and so I'm seeing probably the majority of people doing that."

Matt Winkleman, a family physician with SIH, says it's an important step, because your really don't know who around you is spreading the virus.

"Someone may be going to be sick in three or four days, but they're shedding virus today. They don't know they're going to be sick in a few days."

He says that is why wearing a mask, increases protection for everyone.

"And so if you have to be out in public, for one of those essentials, and it's hard to maintain the social distancing that's recommended, the mask provides some additional protection."

Local pastor Paul Waterman says he's wearing his mask to protect those around him.

"This is a custom-made mask from somebody in my congregation. It's got the tab, for clergy, and I believe it's important to try to protect ourselves, and to protect other people. Many of the people I interact with are vulnerable."

So you have a cloth mask? Winkleman says it's important to remember to keep it clean.

"Wash them, hot water… hot water like you would other clothes and things, and probably every time you use it. So if you go out, probably a good idea to wash it, and then tomorrow you go out, you know, wash it again."

He emphasizes that those who are healthy should wear masks in public, saying it's about preventing yourself from unknowingly spreading the virus.

"And wearing a mask in public helps prevent the spread of that virus, when people don't know they're spreading virus."

Winkleman says wearing a mask tends to make you more inclined to touch your face. He says to use extra caution, and sanitize your hands, both before and after touching your mask.