Patients not seeking help at emergency rooms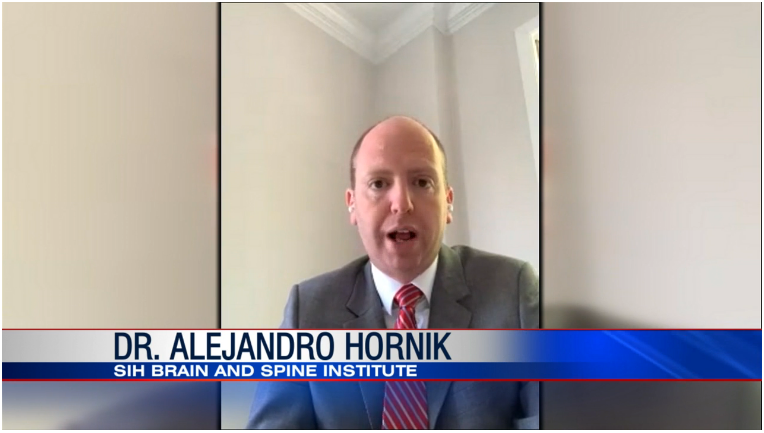 CARBONDALE (WSIL) -- COVID-19 is stopping some patients who need to seek immediate medical help from doing so.
SIH is one of many institutions regionally and nationwide that have seen a 50 percent drop in patient visits for conditions like stroke and heart attacks. According to cardiologist Raed Al-Dallow that's not necessarily good news. Patients are experiencing serious symptoms but not coming to emergency rooms because of virus fears.

"...of course heart attack can lead to some dire consequences if the patient stays at home. It also is a very time sensitive matter. So the patient should seek help on time," Dr. Al-Dallow said.
Doctor Alejandro Hornik is the Neurosciences Medical Director at the SIH Brain and Spine Institute. He has a simple message for patients -- don't let fear stop you from seeking help.
"We know that the amount of people that have high blood pressure, high cholesterol, diabetes, or smoke, or have sedentary habits have not changed over the pandemic, and the drop of half in the amount of patients we are seeing with strokes and symptoms is alarming because it is making us think many people are having these problems and they are staying at home," explained Dr. Hornik.
Doctor Hornik says if anyone is having stroke symptoms such as:
Chest Pain
Difficulty Seeing
Difficulty Talking
Difficutly Moving Arms or Legs
Problems With Their Face
Those patients should call 9-1-1 and go to the hospital immediately. "We can help you the most if you come to the hospital as soon as the symptoms start. The longer people wait, the less we can do to treat this condition. And we are talking about a condition that creates a significant amount of mortality and disability, so this is a big deal," Dr. Hornik said.
Doctor Al-Dallow says steps have been taken to ensure heart patients get the same level of care at emergency rooms as before the pandemic. Local ERs have also added separate entrances for typical patients and those potentially dealing with the virus.
"The teams are ready to deliver health care for heart attack patients in the same timely manner as we have always done. There are no such delays, and everybody at the health care system is doing their best to keep families very well informed about what's happening to their loved ones." Dr. Raed Al-Dallow
SIH doctors say the community has done a great job of social distancing and keeping COVID-19 manageable at area hospitals. But those with other conditions need to seek help if problems arise.

"We are very worried that people are afraid to come in, and we want to encourage them and support them and to tell them that we are ready to help them," Dr. Hornik said.