Daily Egyptian: SIH Memorial Hospital of Carbondale shows off skills during live trauma drill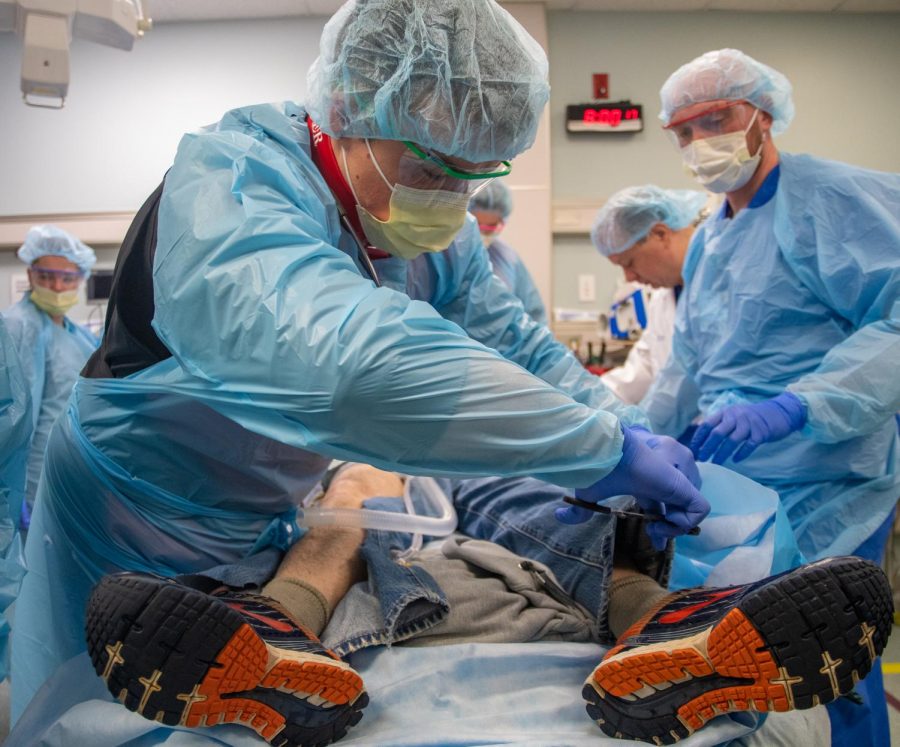 SIH Memorial Hospital plans to end the "trauma desert" in the southern Illinois region when their Level II Trauma Center designation goes live.

After nearly five years of behind the scenes work, a watershed moment will occur on 7 a.m. on Nov. 4, according to the SIH press release. SIH President and CEO Rex Budde said the endeavor was a collaboration with plans first beginning in 2015.

"One of the most hopeless things you can do is follow an ambulance to St. Louis, or know that a loved one has been put on a helicopter and you have to get to them," Budde said.

Until the designation, patients with critical injuries were put on flights to St. Louis or Evansville.

"That ate up critical time in the golden hour," Kris Whitlock, clinical base supervisor for ARCH Air Methods in Murphysboro, said. "We now have the ability to get patients where they need to be much faster. We provide the same level of care plus a little extra from what you see on a regular ambulance […] just at 150 mph, 2,000 feet in the air with no stoplights."

The golden hour is the time from injury to surgery, Joseph Haake, Medical Director of Southern Illinois Regional EMS, said.

Haake said survivability is increased if surgery intervention is complete within the first hour from when the accident happens.

From April to September, the hospital treated 328 trauma patients in the months leading up to the designation.