SIH Confirms Positive COVID-19 Patient Test Results
Call our COVID-19 hotline if you have fever, cough, or concerns about exposure 844.988.7800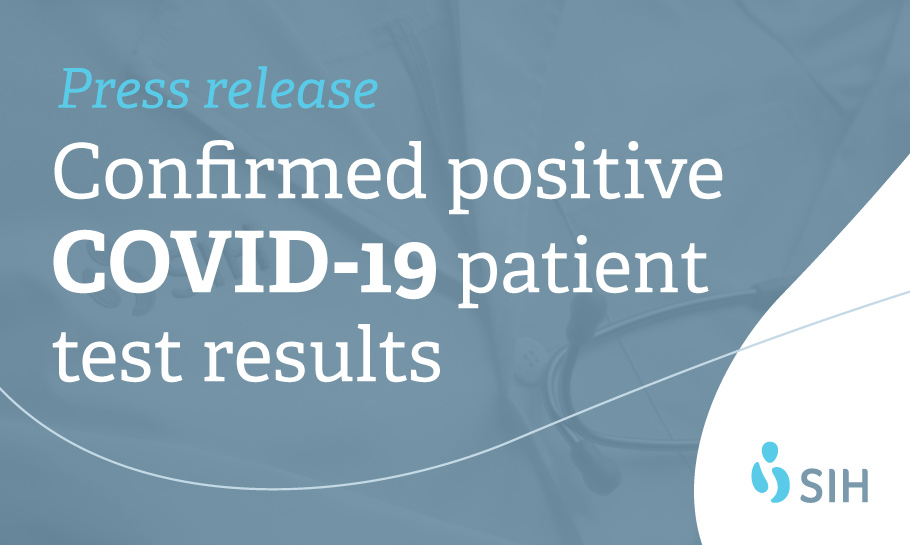 Governor J.B. Pritzker and the Illinois Department of Public Health (IDPH) today announced the first two COVID-19 test results in our region involving a patient in Williamson County and Jackson County. Both were screened through the SIH COVID-19 hotline and SIH drive-through testing sites.
Samples from each patient were sent to the IDPH lab in Carbondale for testing and SIH subsequently learned the test results were positive yesterday afternoon.
SIH staff involved in the care of each patient were notified and appropriate steps were taken to ensure they, and those they came into contact with, are safe. SIH's Infection Prevention team ensured staff wore proper personal protective equipment (PPE) in accordance with IDPH and Centers for Disease Control and Prevention (CDC) guidelines.
As part of our collaboration with state and local public health departments, SIH will follow their lead related to the public release of confirmed COVID-19 positive cases.
"In Southern Illinois, we believe in the likelihood of unidentified cases in our communities. We strongly encourage individuals to practice social distancing, stay home if they are ill and only present to emergency departments for medical emergencies," said Marci Moore-Connelley, MD, and chief medical officer. "Our elderly, critically ill and immunocompromised patients are at increased risk and we're working hard to protect them in our ED, inpatient and outpatient settings."
For anyone with concerns of COVID-19 exposure or infection, Dr. Moore-Connelley urges a first call to one's family doctor or the SIH COVID-19 hotline, at 844.988.7800.
"I cannot emphasize this enough: call your doctor or this hotline first and help us protect you, our patients and our staff. SIH COVID-19 hotline clinicians will talk each caller through an appropriate telephone screening and each step to determine the best course of action and/or treatment. This may include COVID-19 testing if they meet criteria set forth by IDPH or require treatment for other respiratory illnesses or viruses," said Dr. Moore-Connelley.