Glioblastoma patients have new treatment option at SIH Cancer Institute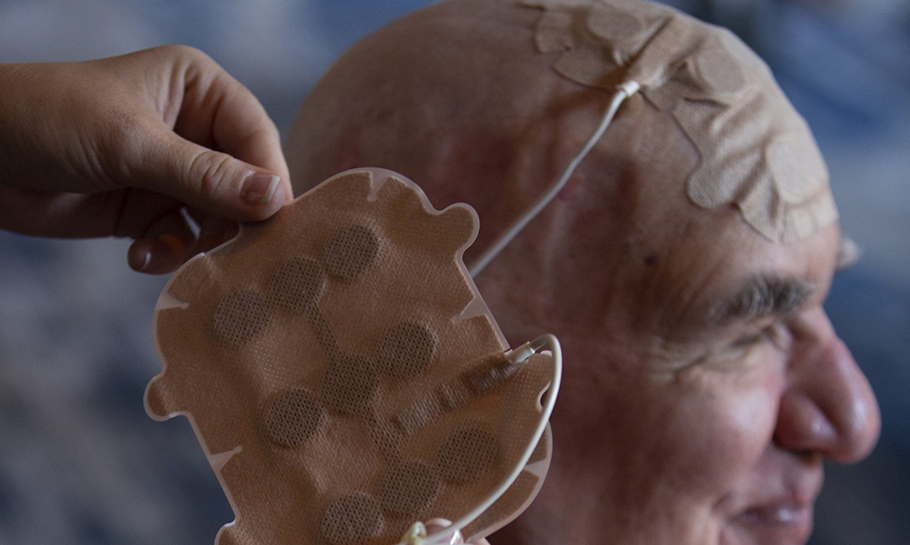 A new treatment option for gliobastoma (GBM) is coming to the SIH Cancer Institute.
"When someone comes in with a malignant brain tumor, a lot of times it will be a GBM as opposed to a lower grade brain tumor," said Kathryn Lewis, MD, radiation oncologist.
Optune may be the answer to help GBM patients here in Southern Illinois live longer.
Optune is approved for the treatment of adult patients (22 years of age or older) with GBM. For recurrent patients, it is used alone when surgery and radiation treatment options have been exhausted. For newly diagnosed patients, Optune is used with the chemotherapy temozolomide (TMZ) after surgery and radiation with TMZ. A large clinical trial of patients with newly diagnosed GBM showed that adding Optune to TMZ provided a greater opportunity to live longer compared to TMZ alone.
The portable device is worn on the head for about 18 hours a day. It uses electrodes to deliver alternating currents that target cancer cells in the brain.
"It affects cells as they are trying to divide, and it cuts that ability off so they can't divide and grow. Well, luckily the only cells that are really trying to divide and grow in the brain are the tumor cells because the brain is a very stable static thing. So that's why it is selectively impacting the cancer cells as opposed to the normal brain," Dr. Lewis said.
She's seen success with Optune before during her time at a cancer center in Houston. She's seen patients live longer with the device.
Now Dr. Lewis is hoping to use it here—once she finds the right candidate.
"The person has to wrap their head around the fact they're going to wear this thing. All the time. Everyday. They need wear it about 18 hours a day for it to be effective," Dr. Lewis said.
There can be side effects including an allergic reaction to the adhesive. But overall it can be a positive experience.
"As far as how they feel---they feel good—they feel normal," Dr. Lewis said.
Optune is not a guarantee. Studies have shown it increases the five-year survival rate from about 5% to 13%.
"If you are in that 13 percent that means a lot," Dr. Lewis said.
Leaders at the SIH Cancer Institute are excited about the future with Optune.
"I personally have seen patients extend, not only their time after diagnosis but also their quality of life provided with this treatment option. I am thankful for the physicians that continue to bring the care that patients seek to Southern Illinois. Often I hear patients feeling relieved that the concern of driving is no longer an issue," said Tina Berry, regional practice director of oncology and breast cancer.
Find more on SIH Cancer Institute services here.