SIH Celebrates Juneteenth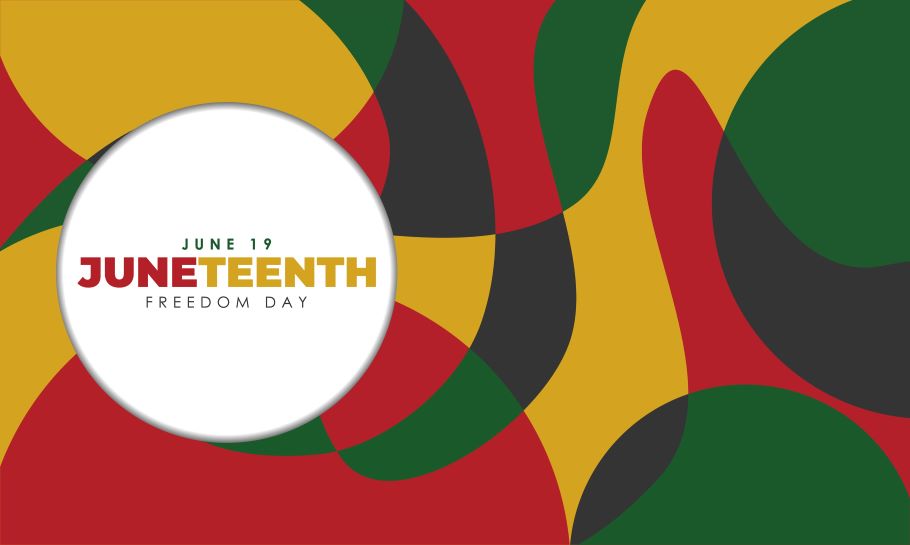 "Juneteenth is a celebration of joy and pride. Joy and pride because it's a reminder that I descend from a people who found ways to survive during horrific circumstances." – Kristen Matthews, SIH community health worker and health leads supervisor

Today, SIH honors Juneteenth, the oldest known celebration of the end of slavery in the United States. It's also a time to reflect on the atrocities and inequalities Black Americans have faced throughout history and today. In honoring Juneteenth, SIH is taking a stance and showing diversity, equity and inclusion (DEI) are reflected in our corporate values.

Black American history is American history.

That's why SIH recognizes Juneteenth as a way to raise awareness, honor freedom, reflect and learn from the experiences of others. It's an opportunity to become more aware and sensitize ourselves to what DEI really means. It's understandable if you're someone who doesn't know about the holiday. In fact, many of us didn't grow up learning a lot Juneteenth until recent years.

"Juneteenth's core purpose is to uplift our communities in togetherness and radical love. This is our moment to say we are still here and even though we aren't perfect, we are still here for it all as a community," said Derek Overton, SIH director of talent acquisition.

For many of our colleagues, it's uniquely personal.

"It's important to me because I am often the only black girl in the room most places I go within the organization. That can be a heavy burden to carry, and on this day, it is an opportunity for my colleagues to say, 'Hey, I see you and I hear you,'" said Esther Kabwe, SIH leave and absence case navigator. "(While) they may never understand the pressure and struggles that come along with it, it is still a day for them to acknowledge that our experiences may be different, because there are some obstacles and hurdles that I will have to overcome that they will never have to face."

One of the most powerful steps you can take is investing in active allyship.

That's making an ongoing commitment to use one's privilege to take actions that create more equitable and inclusive workplaces.

"To be an ally in general, it is necessary to listen with the intent to hear. Often, we listen with the intent to argue. You don't have to agree with everything that someone says, but you should have respect to listen and hear their side," said Don Arnold, MD, endourologist and SIH chief of surgery. "You would be surprised at how much we are (more) alike than different when we get to know people. If you see an injustice, speak up and support the person that it happened to."

What does it look like to be an ally?

"Ask questions with the sole purpose of trying to gain understanding, to research information for yourself and create a safe place to have conversations and listen to answers that may be uncomfortable," suggests Camille Burgin, SIH physician relations and recruitment specialist. "You truly become an ally when you begin to recognize something is wrong, a micro aggression, a comment about another culture, etc."

What matters is that you're intentional and authentic. Authentic doesn't mean you have known it and have lived it all your life, it just means it's your natural voice.

Social justice is a reward in and of itself.

At SIH, we invested time and resources into furthering our DE&I initiatives and creating a space where colleagues can show up and bring their whole selves.

"Whether we accomplish this through health equity and addressing inequities which disproportionately affect Black Americans in our communities, or by providing internal training and education for staff in fostering a culture of inclusiveness and belonging, we thank all of you for your commitment to care and support of this work. There is room for everyone at the DEI table year-round, not just this month. When we advocate for change for one group, it inherently creates a more inclusive environment for all groups," said Jeffery Reece, SIH director of workplace culture.