SIH Veterans Share Their Stories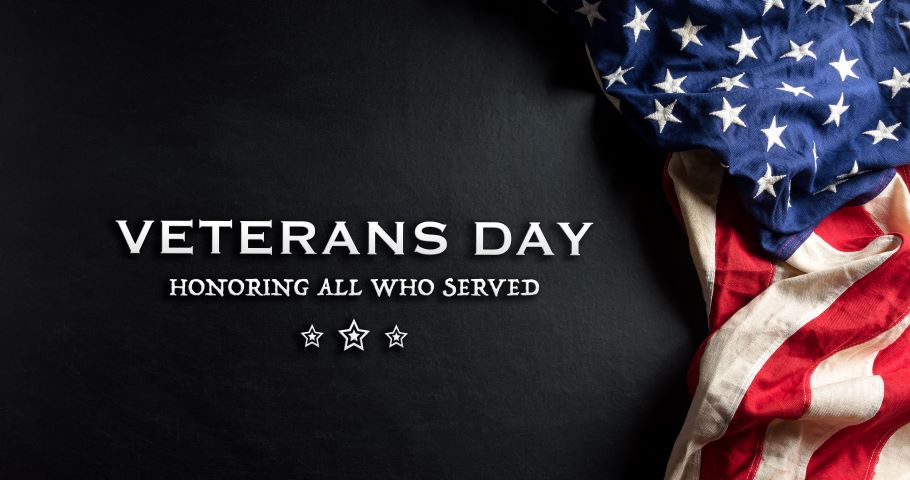 Veterans Day, also known as Armistice Day, recognizes those who have served in the United States military. We at SIH thank all our veterans who sacrificed so much to serve our country. Read more about some of their experiences, areas of service, and skills learned in the armed forces that they bring to SIH.
SIH's Chief Information Officer Deneo Ruttino served in the United States Army for 8.5 years. Having served in both peacetime and combat missions primarily in North and Latin America, Africa, Europe and the Middle East, he completed his service as a Sergeant. When asked about one thing the Army taught him that he brings to his position at SIH, Deneo said, "I learned not to take anything for granted and that we all have the power to make a difference in other's lives. If we are fortunate, we can consciously decide the difference we make."
SIH Harrisburg Medical Center Chaplain Jean Bode served in the United States Air Force from April 1969 to April 1973. She traveled all over the world, from the United States to Japan and Taiwan. As a Sergeant, Jean was able to live off-base while in Naha, Okinawa and became close with the local people. "In the evenings I taught English to a group of Japanese on a weekly basis in the Snoopy School of English in downtown Naha. It was the first time I had ever used a French press coffee pot," she said. Rent was only $35 U.S. dollars per month. When asked about how her time in the Air Force influences her perspective at SIH, she says, "I had a wealth of experiences while there, but most importantly of all, I learned that no matter where someone lives, or what language they usually speak, they are first and foremost just people, who respond to a smile and kindness no matter what."
Matt Martin, the Maintenace Lead at SIH Herrin Hospital, served in the United States Air Force for 7 years. He was based at the Robins Air Force Base in Georgia and completed his service as a Senior Airman. Matt learned many things during his military service that he brings into his position at SIH, such as the importance of working together with his team for a mission and serving others.
Jeff Thomas, SIH Harrisburg Medical Center's Inpatient Rehabilitation Manager, served in the United States Air Force as an active-duty Captain for 7 years and 4 months. In Sacramento he earned his Navigator wings and his Officer training; then he was assigned to the Rhein Main Air Force Base in Frankfurt, West Germany. Jeff credits his military experience for teaching him how to lead people. "As an officer, I learned leadership skills as well as how to get along with a variety of people from different backgrounds."
SIH Medical Group Chief Operating Executive Steven Hubler-Marti served in the United States Army Reserve (USAR) for 10 years. After graduating from the University of Wisconsin, he accepted a direct commission into the Reserve to serve as a Physical Therapist in the Wisconsin and Minnesota areas. Steven served to continue his family legacy; his father was a Master Sergeant in the Army National Guard who was called to action during the Cuban Missile Crisis. He also wanted to serve his fellow soldiers. "The reliance of our US Armed Services on their Reserve components for their medical services when a national military crisis occurs… was unknown to me until I got into the USAR. Up to 80% of all medical and health care, when we deploy troops for a major conflict, emanate from the Reserve ranks and so health professionals in the reserves are often called into active service for 6-month or longer rotations."