Marion Daily Republican: SIH Memorial Hospital of Carbondale gets new trauma designation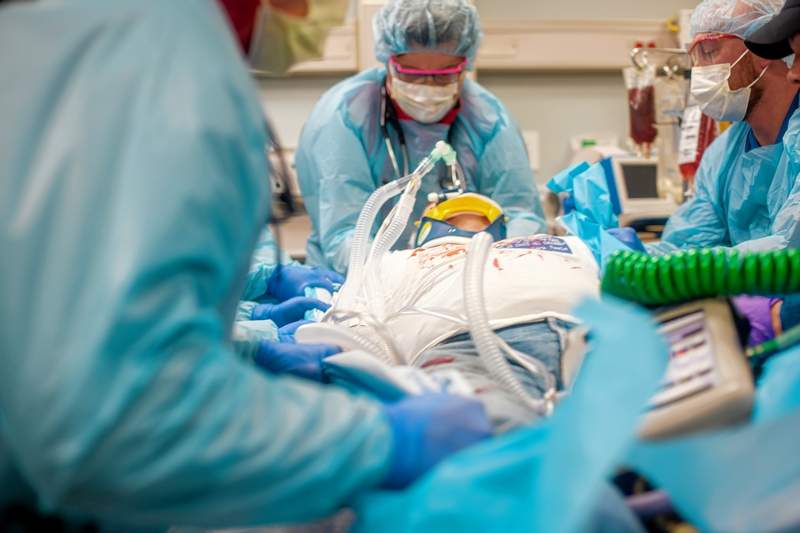 After nearly five years of behind-the-scenes work, Memorial Hospital of Carbondale went live this week with Level II Trauma Center designation, becoming the only trauma center in Illinois south of Springfield. SIH President and CEO Rex Budde cited colossal collaboration behind the endeavor, which first appeared on the SIH strategic plan in 2015.
"Countless individuals rolled up their sleeves to cement relationships -- regional physicians, surgeons, staff, ground and air ambulance services -- and develop the required training, policy, protocol and procedures to meet the rigorous standards required by the Illinois Department of Public Health," Budde said.
The designation ties in with the organization's desire "to keep people home."
"One of the most hopeless things you can do is follow an ambulance to St. Louis or know that a loved one has been put on a helicopter and you have to get to them," Budde said.
In recent years, nearly 800 patients initially treated in Carbondale were ultimately transferred to trauma centers in St. Louis, Missouri or Evansville, Ind. The future excites SIH Trauma Program Medical Director Eduardo Smith-Singares. The hospital treated 328 trauma patients in the months leading up to the designation.
"The need is well substantiated. This is a perfect place to solve a big problem for our communities. We are here," said Smith-Singares.
Smith-Singares is one of four trauma surgeons at SIH. The organization is actively recruiting a fifth trauma surgeon, orthopedic trauma surgeons, neurosurgeons and providers of specialties.
The trauma program is, in fact, a "house-wide effort" which also includes the emergency team, surgery unit, intensive care, rehabilitation and support staff, according to SIH Vice President and Administrator of SIH Memorial Hospital of Carbondale Al Taylor.
Jackson County Ambulance Director Kenton Schafer said the significance of knowing patients will receive definitive care is "life-changing."
"We've never had that here. I think this will be as huge to our region as the hospital's STEMI (critical cardiac care) and stroke programs. This changes the direction of all trauma in our county; there is no area too far and more than 30 minutes from Carbondale. We know exactly where we are going," Schafer said.