Physician Relations Department
Tara Gaugh, BS, FASPR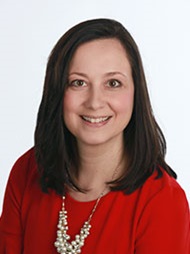 Physician Recruitment Manager
618.457.5200 ext 67012 | tara.gaugh@sih.net
Tara has worked in healthcare since 2002, and is thrilled to be part of the Southern Illinois Healthcare's Physician Relations team. She is passionate about matchmaking the right physician for each opportunity, and finding the best fit for the community.
Tara obtained her Bachelor of Science in Biomedical Science from Maryville University, in St. Louis. In 2016, she became a Fellow of Association of Staff Physician Recruiters.
---
Michelle Castoldi, AAT, FASPR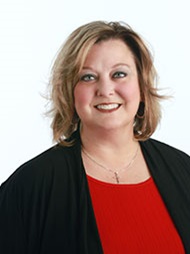 Physician Relations & Recruitment Specialist
618.457.5200 ext.67136 | michelle.castoldi@sih.net
Michelle is a native of southern Illinois – born at Memorial Hospital of Carbondale, raised in Carterville and residing in Marion. She attended both John A. Logan College and Southern Illinois University – Carbondale. A 20+ year veteran of the healthcare industry, Michelle joined Southern Illinois Healthcare in 2010. She takes pride in bringing the best possible physicians to the people of southern Illinois. She enjoys learning about multiple world cultures through the physician immigration process. In her free time, Michelle enjoys spending time with her family and taking in the beautiful sights of southern Illinois.
---
Ashley Poshard, BS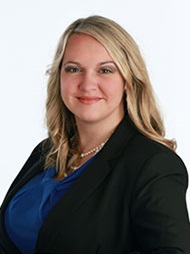 Physician Relations & Recruitment Specialist
618.457.5200 ext.67014 | ashley.poshard@sih.net
Ashley Poshard joined Southern Illinois Healthcare's Physician Relations team in 2019 as a Physician Relations and Recruitment Specialist after eleven years of service at her alma mater, Southern Illinois University. In her previous role, she oversaw special event ticketing for concerts, plays, musicals, fundraisers, festivals, and sporting events for SIU, as well as many off- campus venues. This experience provided her with a unique and broad perspective on the wonderful entertainment opportunities that are available in Southern Illinois.
She enjoys seeking out and connecting with Physicians and CRNA's who are truly passionate about the service they provide and the quality of their care, as well as showing them what SIH and our community have to offer.
When Ashley is not showing physicians all of the reasons they should love Southern Illinois, she is enjoying it herself. She and her family enjoy attending live music events, cheering on the SIU Salukis at sporting events, musicals and symphonies on campus, hiking, and all of the culinary offerings at the unique farm to table restaurants in Carbondale.
---
Nicole Tippy, MS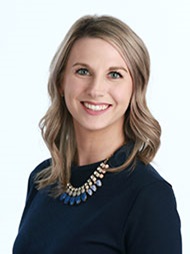 Physician Relations & Recruitment Specialist
618.457.5200 ext.67084 | nicole.tippy@sih.net
Nicole was raised in southern Illinois, and is an alumni of Southern Illinois University – Carbondale. She has a background in community mental health, and she has always had a passion for helping others. Nicole has immense appreciation for being in a role that allows her to assist candidates in finding a career path that they are passionate about where they can deliver exceptional care to patients, while simultaneously having a positive impact on our patients, their families, and the communities she grew up in and around as a whole.
---
Alexis Depre, RN, BSN, MBA, DASPR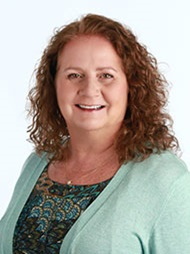 Physician Outreach and Retention Manager
618.457.5200 ext. 67015 | alexis.depre@sih.net
Alexis has been serving the Southern Illinois Physician, Provider, Practice and HCO communities since 2013. Prior to being asked to develop the current Physician Relations and Practice Outreach role, as part of Physician and Ambulatory Services and Network Development Division. Most recently, transitioning to Strategic services. Alexis developed and successfully lead Rural Physician Recruitment and Relations team for the SIH MG and SIH affiliated Community Practices. Alexis has been included as subject matter expert in a Physician Guidebook series, Adventures in Medicine.

Over the past 7 years. Alexis has been responsible for Outreach Strategies, referral development, maintenance, redirection with a significant increase in volumes and market share. In conjunction with Marketing, New service and Provider information, Alexis connects service teams to desired practices. Importantly, Alexis has developed valuable highly functional relationships with area HCOs, C-Suites, Community Patrons, and their members. Respected team member and mentor. BSN with over 25yrs of direct patient care and Oncology management. Alexis relocated to the beautiful Shawnee Hills in 2006 after raising 5 children in the Chicagoland area. In her spare time she tends to her vineyard, gardens with her dogs and cats. "I feel so very blessed to be part of the development of SIH System of Care, and the relationships and friendships which have formed."
---
Pam Hill, BPS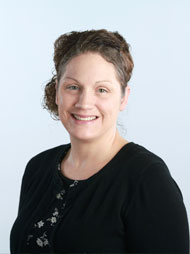 Physician Relations Coordinator
618.457.5200 ext. 67133 | pamela.hill@sih.net
Pam has been with SIH since 2010. She joined the Physician Relations Department in 2018. She enjoys helping others and strives to do her best in all areas to provide support to her colleagues in a fast-paced work environment. She is a very proactive & positive person, who is willing to help in any way possible. She has a flexible approach to handle many different priorities, and ability to work independently but also work together with the team to provide the best experience for visiting physicians and the recruitment department.
Pam obtained her Bachelor's in Healthcare Management with a Minor in Business Administration in 2019. She was born in southern Illinois, as well as her two daughters. In her free time, she enjoys shopping & spending time family. She is proud to be part of an organization that is bringing quality healthcare providers to care for the people & families in our communities.