Physician Relations Department
Tara Gaugh, BS, CPRP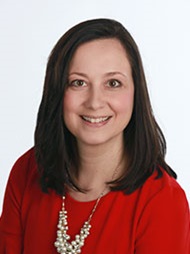 Physician Recruitment Manager
618.457.5200 ext 67012 | tara.gaugh@sih.net
Tara has worked in healthcare since 2002, and is thrilled to be part of the Southern Illinois Healthcare's Physician Relations team. She is passionate about matchmaking the right physician for each opportunity, and finding the best fit for the community.
Tara obtained her Bachelor of Science in Biomedical Science from Maryville University, in St. Louis. In 2016, she became a Fellow of Association of Staff Physician Recruiters.
---
Michelle Castoldi, AAT, CPRP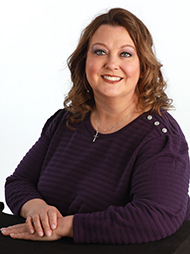 Physician Relations & Recruitment Specialist
618.457.5200 ext.67136 | michelle.castoldi@sih.net
Michelle is a native of southern Illinois – born at Memorial Hospital of Carbondale, raised in Carterville and residing in Marion. She attended both John A. Logan College and Southern Illinois University – Carbondale. A 20+ year veteran of the healthcare industry, Michelle joined Southern Illinois Healthcare in 2010. She takes pride in bringing the best possible physicians to the people of southern Illinois. She enjoys learning about multiple world cultures through the physician immigration process. In her free time, Michelle enjoys spending time with her family and taking in the beautiful sights of southern Illinois.
---
Camille Burgin, BS, MA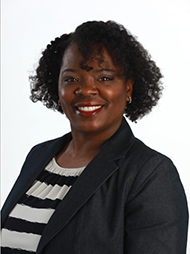 Physician Relations & Recruitment Specialist
618.457.5200 ext.67014 | camille.burgin@sih.net
Camille joined Southern Illinois Healthcare's Physician Relations team in 2021 as a Physician Relations and Recruitment Specialist after moving from the City of Talladega, AL where she was employed as the Director of Human Resources. She never meets a stranger; and loves connecting with people and getting to know them to better understand the opportunities they are looking for and how she may assist them. She is also a certified Mental Health Coach and a helper at heart who loves to see people thrive in their endeavors.
Being new to the area she enjoys learning about the new places to explore and seeing all the beauty Southern Illinois has to offer. Camille is excited to be on this team at Southern Illinois Healthcare and elated about the work they will accomplish and the physicians they will bring to the community.
---
Jordia Coleman, BS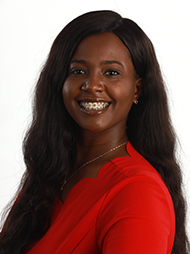 Provider Relations Liaison
618.457.5200 ext. 67015 | jordia.coleman@sih.net
Jordia is a native of Gurnee, IL. She received her bachelor's degree in Health Care Management from Southern Illinois University in 2014. During her time as a student and employee at SIU, she developed a love and passion for Southern Illinois.
As the Provider Relations Liaison with Southern Illinois Healthcare's Physician Relations department, Jordia enjoys working with physicians during their onboarding experience and providing opportunities for physicians and their families to engage with SIH and the Southern Illinois community.
In her free time, Jordia loves to read, bake, and explore Southern Illinois – taking in all of the beautiful sceneries along the way.