TAVR: Quickly Changing Lives Close to Home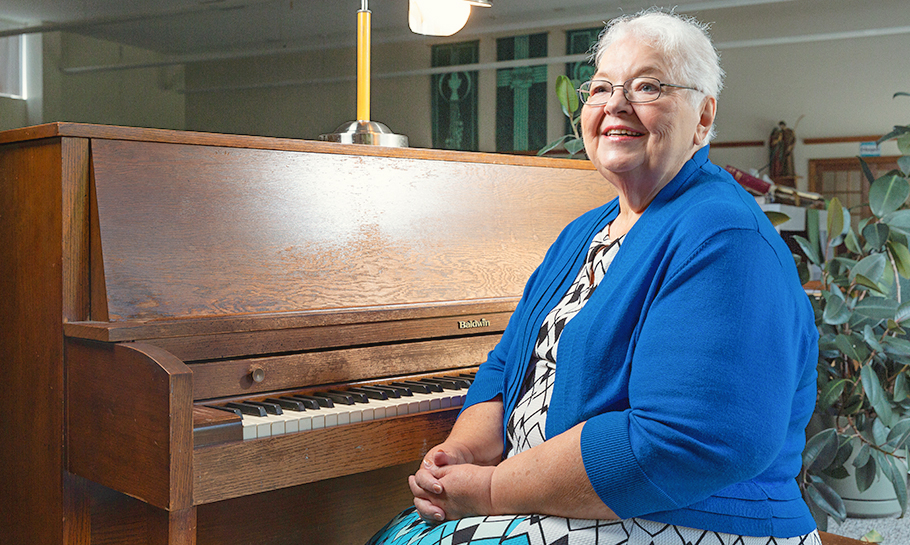 TAVR: Quickly Changing Lives Close to Home
Regina Einig was in pain and knew she needed back surgery. As someone who had experienced other surgeries during her lifetime, she was not at all surprised when her doctor asked to perform numerous tests to make certain she could handle the back procedure.
What surprised them both, however, was discovering the 75-year old Makanda resident had aortic stenosis, a life-threatening heart valve disease. A change of plans was now in play. "I went from having back surgery to having to have heart surgery first," Regina says.
Regina's cardiologist, Dr. Magdalena Zeglin, says there were two options but they needed to act fast. "Once the symptoms progress too far, patients don't live more than two years," she explains. Her patient was already experiencing labored breathing, so the options were open-heart surgery or a minimally invasive procedure called Transcatheter Aortic Valve Replacement (TAVR).
For Regina, timing was everything.
Just weeks before her diagnosis, SIH Prairie Heart Institute began performing the TAVR procedure in Carbondale. The minimally invasive option places SIH Memorial Hospital of Carbondale in the top 10th percentile of hospitals in the nation in terms of cardiovascular complexity. It is the only Illinois facility south of Springfield using this technique. And, as with so much of SIH's approach, TAVR features a collaborative team process. Interventional cardiologists with Prairie Cardiovascular operate together with SIH Medical Group cardiothoracic surgeons, cardiac catheterization lab technicians and surgical support teams.
At first, Regina asked if St. Louis or Springfield was in the cards, however, Dr. John Watson, cardiothoracic surgeon with SIH Medical Group, assured her it could be done in Carbondale. He says the procedure has a great impact on quality of life and mortality, calling it "one of the most impactful innovations over the last decade in cardiovascular surgery."
"I had the surgery on Thursday, went home on Saturday, went to church on Sunday and taught piano on Monday, Regina says, with a smile." It's just so hard to even imagine that. I assumed that if I was going to have TAVR, I would have to go someplace else."
And now, with her heart working normally again, Regina says she found "...really good care, right here!"