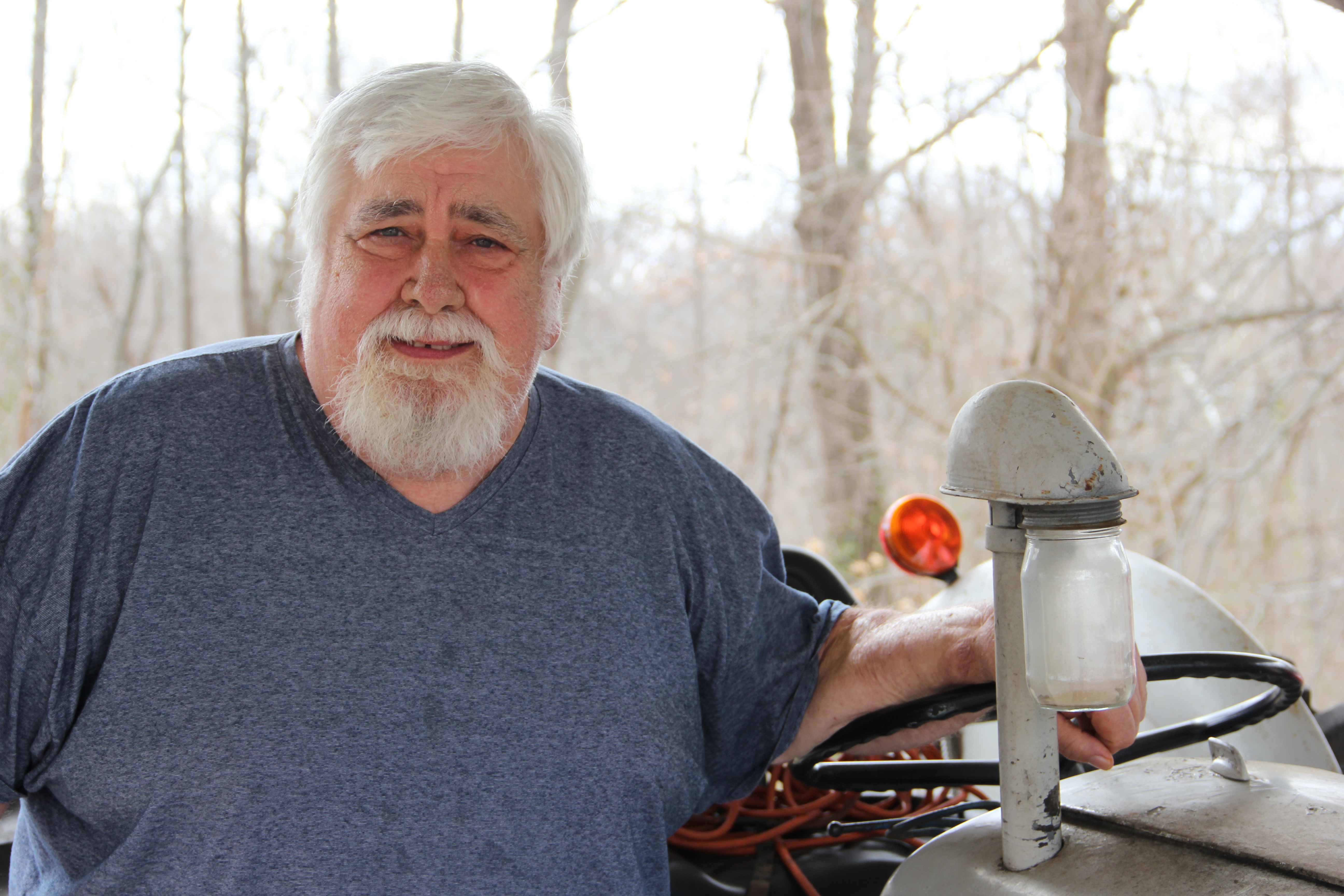 Celebrating Five Years of Helping Area Residents Get Back to Life
Some would say that it was the tractor that nearly killed Phillip Rains five years ago. That's up for debate, but one thing is certain: it was family and medical professionals that saved life when Rains had a heart attack next to the tractor and it was SIH Upswing Recovery that taught him how to live again.
As SIH Upswing Recovery celebrates five years of serving patients such as Rains, he also remembers 2014.
Rains had been retired for a grand total of eight days and he went to pick up a 1947 Ford 2N tractor he was purchasing from a distant relative. The former Murphysboro Township road commissioner was already longing to work with equipment again, even if it was just puttering around his rural Murphysboro property on a machine seven years older than him.
About to head home with his wife Karen after manually winching the tractor onto a trailer, Rains suddenly disappeared from her view. She found him, next to his truck, face-down in the gravel, unconscious and not breathing. A call was made to 911 and together, Karen and Rains' third cousin began 35 minutes of CPR.
Rains, now 63, had suffered a massive heart attack. In fact, he had to be revived several times in the ambulance on the way to SIH Memorial Hospital of Carbondale. Going straight to the catheterization laboratory and completely incubated, Karen was told her husband had just a 20 percent chance of survival.
The myocardial infraction – the heart attack – was so severe that Rains remained sedated for two weeks while medical providers worked to restore full function to his heart. Recovery was slow, but despite the odds, he did recover. His heart was working again. Trouble was, much of the rest of his body wasn't.
Rains was transferred to SIH Upswing Recovery, a then brand-new program at SIH St. Joseph Memorial Hospital in Murphysboro which provides skilled care services for patients who no longer need acute hospital care, but did require skilled care and Recovery not easily provided at home. This year, SIH Upswing Recovery is celebrating five years of helping Rains and hundreds of others area residents in regaining strength and skills. In fact, he was one of SIH Upswing Recovery's very first patients.
Rains says that while his wife and cousin, along with the EMTs and medical providers, saved his life, it was SIH Upswing Recovery that taught him how to live again.
"I was incubated so long and was out of it so much, that I couldn't do anything for myself anymore," he recalls of hospital stay five years ago. "I was so weak; I wasn't even able to move my arms."
With his wife of more than four decades by his side around-the-clock, physicians, nurses and therapists worked with Rains daily, helping him regain strength, mobility and endurance.
"They worked with me every day," he says. "They worked me hard, but they did it with the utmost care. They were never rude, but they were stern. I needed that."
Rains made progress. He can still remember the accomplishment he felt when he was able to walk – without assistance – from one side of the bed to the other.
"I was done after that, but it felt good."
He spent exactly a month at SIH Upswing Recovery and a few weeks of therapy at home, retraining and relearning to do even the simplest tasks.
"At first I couldn't walk or even feed myself. Look at me today: it's obvious that I walk into a lot of restaurants now," he says with a hearty laugh.
Simply put, SIH Upswing Recovery helped Rains get his life back.
"I just can't say enough good about them. I would recommend all of them to anyone. They were all very professional."
Now he is taking his grandchildren fishing and going on road trips and cruises with Karen. He's spending time on that Ford tractor, too.
"Me and that old tractor are both still running," he adds.