SIH Cancer Institute joins Siteman Cancer Network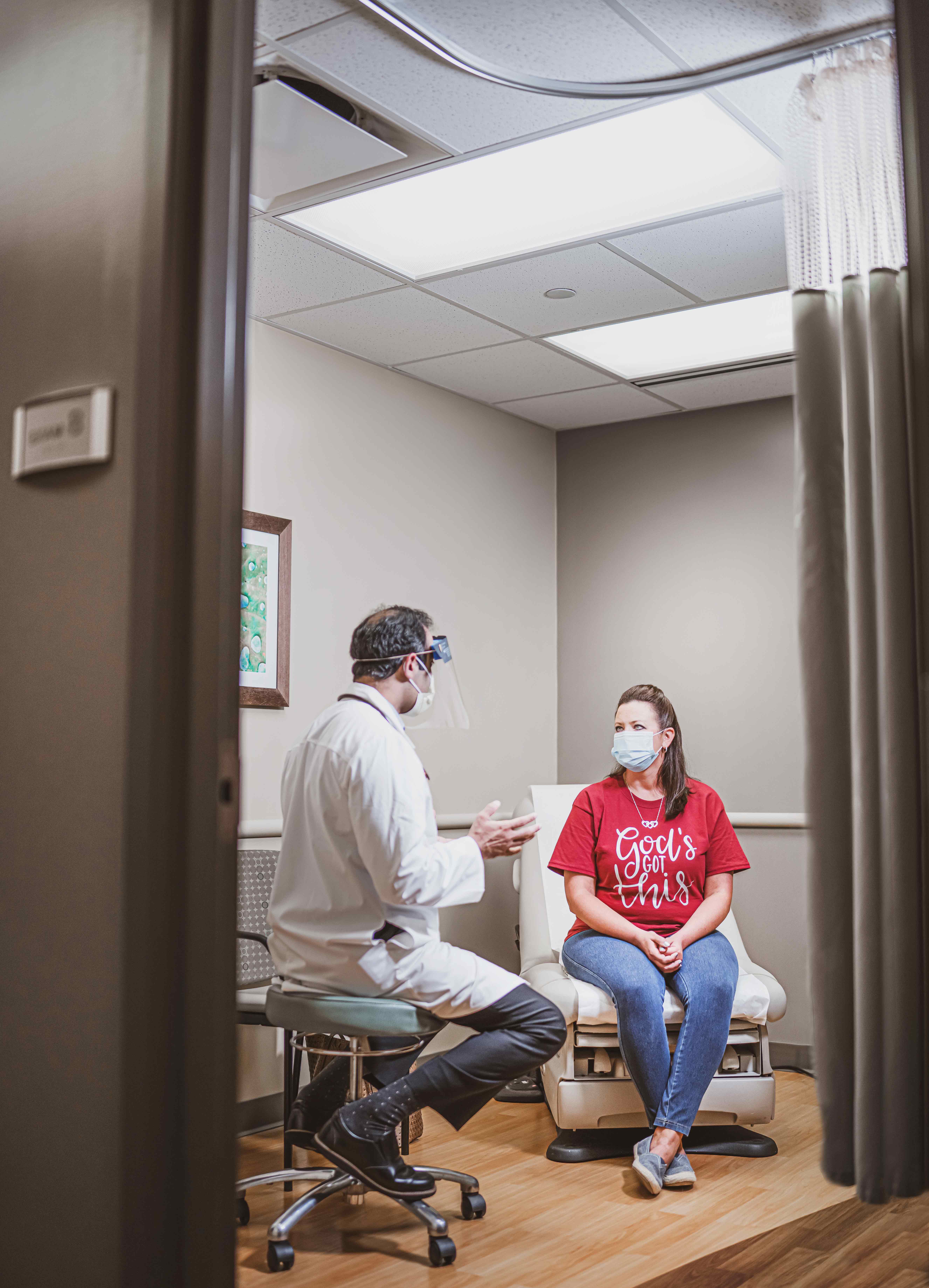 Collaborative effort aims to reduce cancer's effect in Southern Illinois
SIH Cancer Institute has joined the Siteman Cancer Network to improve the health of Southern Illinois communities and residents through cancer prevention, research and access to specialized care, for patients who need such care, at Siteman Cancer Center in St. Louis.
Led by Siteman Cancer Center at Barnes-Jewish Hospital and Washington University School of Medicine in St. Louis, the network provides cancer prevention and control strategies and genomic and genetic testing. Patients also will have streamlined access to highly specialized treatments and technologies, including bone marrow transplantation, proton therapy and clinical trials, at Siteman in St. Louis.
SIH Cancer Institute is the fourth affiliate to join the Siteman network and the second in Illinois.
"SIH Cancer Institute is proud to collaborate with Siteman, a nationally recognized comprehensive cancer center," said SIH President and CEO Rex Budde. "This affiliation will bring additional resources, including prevention efforts, to Southern Illinois residents."
Membership in the Siteman network also strengthens and further expands SIH's connection as a member of the BJC Collaborative, an affiliation of health-care systems throughout Illinois and Missouri aimed at improving clinical care and performance and reducing overall health-care costs.
As a network member, SIH Cancer Institute will work with Siteman Cancer Center to assess cancer's impact on Southern Illinois and develop a plan to lessen the overall burden and measure results. Possibilities include addressing lung and colorectal cancer rates and promoting cancer screenings and other healthy activities.
Key components of the network affiliation include:
Development of targeted interventions to reduce cancer risk, and evaluation tools to measure success.
Implementation of such cancer prevention strategies as the use of interactive tools, e-books, videos, individual coaching and online cancer risk assessment tools.
Use of genomic and genetic testing to help identify more personalized, targeted treatments based on the characteristics of a patient's disease.
Sharing of best practices to improve patient care. Examples include how nurses and radiation therapists are trained to care for oncology patients and implementing industry-approved guidelines for survivorship, screening and genetic counseling programs.
The network's efforts to reduce the cancer burden also are expected to increase the number of people who are screened for cancer, which should result in earlier detection and improved health outcomes.
"Siteman Cancer Center and the SIH Cancer Institute – through the Siteman Cancer Network – are committed to preventing cancer in our communities," said Timothy J. Eberlein, MD, director of Siteman Cancer Center and the Spencer T. and Ann W. Olin Distinguished Professor and senior associate dean for cancer programs at the School of Medicine. "Together, we are working to build a healthier region."
SIH oncologists, who include private-practice physicians and physicians affiliated with SIH Medical Group, will continue to provide cancer care at the facility. Through the Siteman Cancer Network, SIH Cancer Institute physicians and patients will have seamless access to necessary prevention, diagnosis and treatment resources available through Siteman Cancer Center, with coordinated care to ensure a convenient, comfortable experience for the patient.
"Our physicians provide top-level cancer care," Budde said. "By becoming a member of the Siteman Cancer Network, we are expanding our ability to reduce the burden of cancer in Southern Illinois."