Grateful Patient and Family Giving Program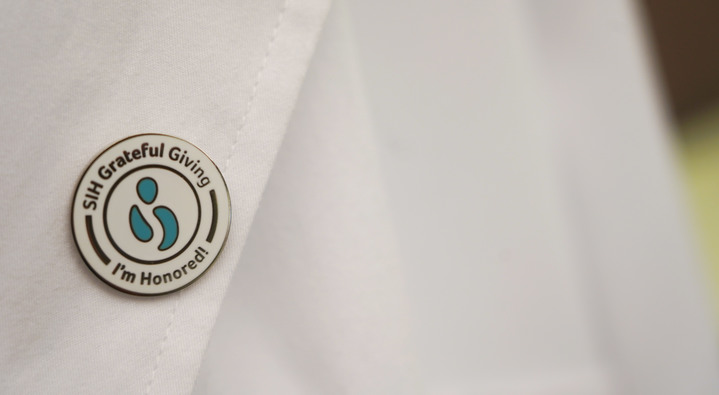 Honor your Caregiver and Make a Lasting Impact!
The SIH Grateful Patient & Family Giving Program provides patients, former patients and their families an opportunity to give back and honor those who so compassionately cared for them during their time of greatest need and to acknowledge the facility that provided outstanding care. the amount of the gift is not disclosed and you may remain anonymous if you choose.
How it works
Upon receipt of your special gift, we will send a card of appreciation to the facility and/or health care professional(s) you have recognized.
The names of the facility and caregiver will also be listen in special SIH publications and in our Caregiver Honor Roll.
For gifts of $250 or more, your caregiver will be recognized with a special "I'm honored" lapel pin that he/she can wear proudly.
Your support makes a difference! Your generosity allows SIH to maintain state-of-the-art facilities and equipment as well as providing direct patient support and services to those with the greatest needs.
Hear from our caregivers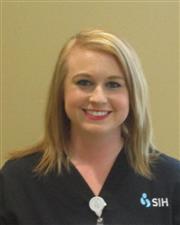 "Caring for our patients and their families at the SIH Cancer Institute is more than a job. To our team, patients are family. Our focus is on supporting them in their darkest moments and in moments of triumph. Our patients are always grateful. Their words and gestures of gratitude fuel us to keep focused on what matters most: patient care!"
Brooke Toedte BSN, OCN
Infusion Supervisor
SIH Cancer Institute