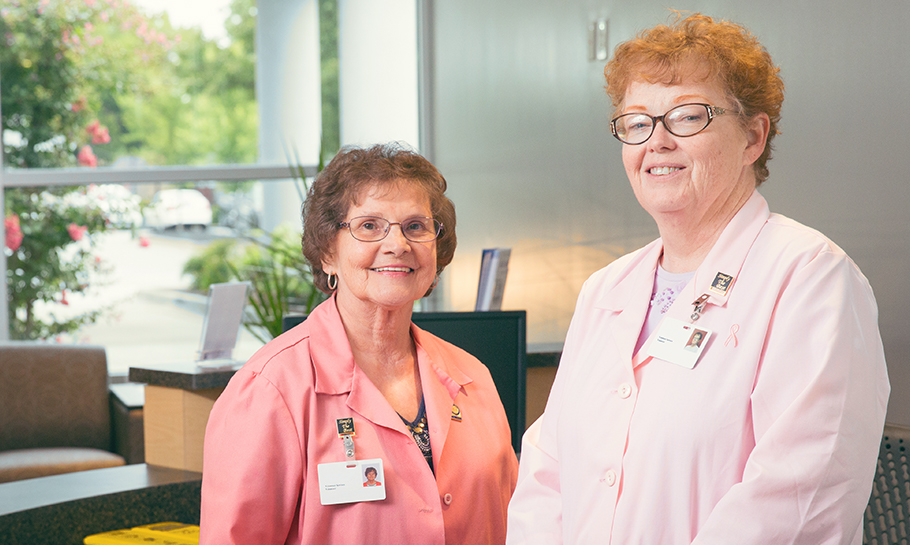 You'll Gain More Than You Give
If you are a student planning a health-related career, new resident wanting to meet friends, retiree looking for social contact, community member wanting to give back, or above all, just a person who cares about other people, then consider volunteering at Southern Illinois Healthcare.
By sharing their time and talents, volunteers make a significant impact in our hospital and community. But they also have an opportunity to learn new skills and make new friends. Consider giving back a few hours of your time; we guarantee you'll gain more than you give.
Training and Requirements
We do not expect anyone to learn new routines in one session. You will be assigned to work with an experienced volunteer until you are very much at ease in your assignment. Patient transport volunteers will receive special training by hospital staff before being allowed to assist patients with a wheelchair.
All volunteers are required to attend orientation and to have a TB skin test. The test is administered by hospital staff at no cost to the volunteers. When on duty, please dress neatly – no jeans, and display your ID badge at all times.
Set Your Own Schedule
Volunteers are welcome to set their own schedules, and can work on a project-by-project basis or a steady schedule each week. We welcome you even if you can only help a couple of hours each week. We only ask that if you make a commitment, you reserve that time for your volunteer service. We appreciate our volunteers arranging to give adequate notice when they must be absent.