Cardio Pulmonary Rehabilitation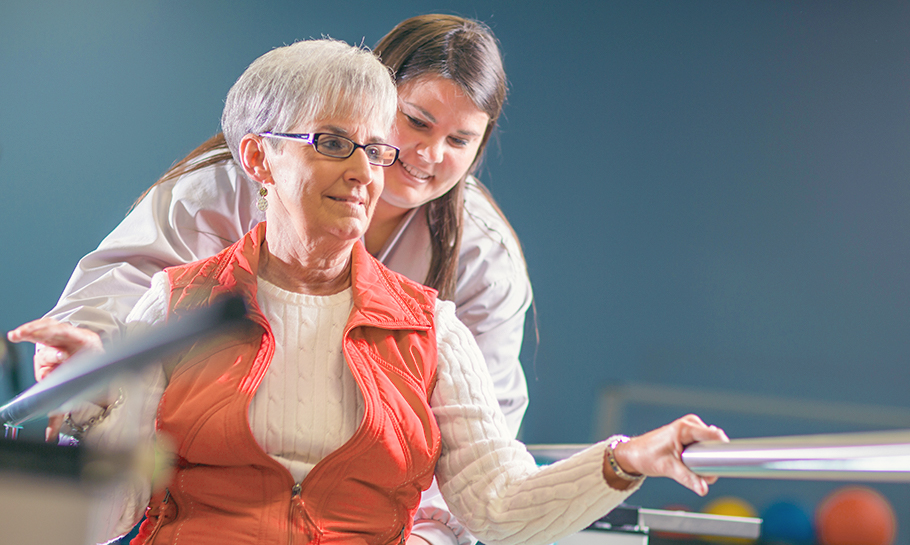 After a life-changing event such as a heart attack, bypass surgery or angina, you'll need help getting to a "new normal." At SIH, you'll receive cardiac rehabilitation care from a nationally credentialed program. Our goal is to help you achieve good health through guided exercise, diet and lifestyle changes, along with proper disease management.
3 phases of cardiac rehabilitation:
Phase One: At SIH Memorial Hospital of Carbondale, you'll begin your recovery process with strength-building and mobility exercises.
Phase Two: Think of this stage like a day at the gym. However, this specialized gym is monitored by motivated professionals who not only help you develop an exercise routine, but teach you the ins and outs of a heart-healthy lifestyle.
Phase Three: This is an eight-week to six-month maintenance program. The goal is to provide you with heart-healthy tips and help you modify risk factors to prevent any further heart problem.
SIH Herrin Hospital and SIH St. Joseph Memorial Hospital were among the first facilities in the country to receive the highest accreditation possible through the National Certification from the American Association of Cardiovascular and Pulmonary Rehabilitation (AACVPR). This certification recognizes those programs that have been reviewed by the national AACVPR board and found to meet the essential requirements for standards of care.