Sports Rehabilitation
Make an appointment at any one of our 10 convenient outpatient clinics. Call 800.597.5790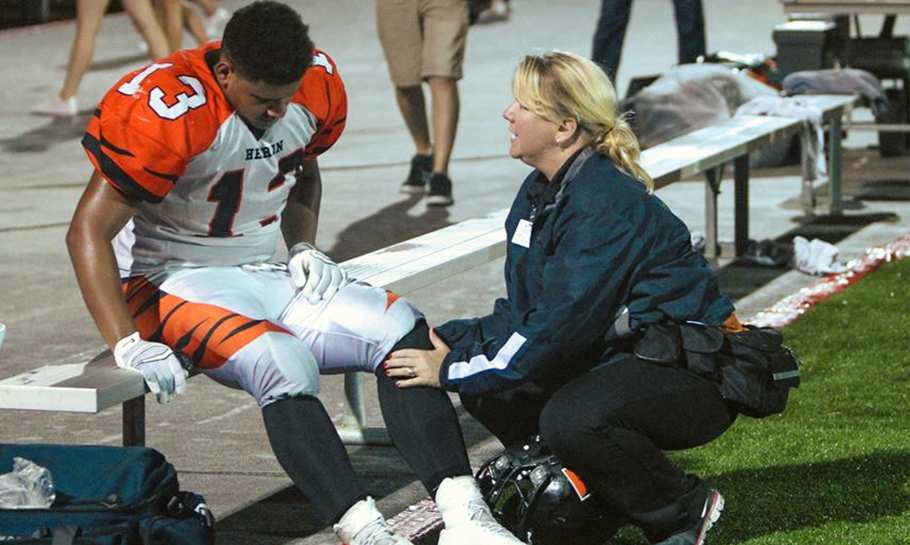 Whether you're training for a triathlon or you like jogging around Fernlands Nature Preserve, our sports medicine team is here to make sure you're in tip-top shape to accomplish your next athletic challenge. We want to help athletes perform better and recover safely.
Our sports rehabilitation program is the collaboration between certified athletic trainers from SIH Outpatient Rehabilitation and Sports Medicine physicians and fellows from SIU School of Medicine. In addition, we provide free consultations at our SIH Outpatient Rehabilitation locations in Carbondale and Herrin for any athlete who schedules an appointment.
Our program is engaged with our community. We frequently speak at local events regarding sports medicine topics, cover sporting events on a temporary or paid service and provide outreach and clinic coverage throughout Southern Illinois.
We offer:
Concussions screenings
Exercise evaluations
Injury prevention
Female athlete triad
Sports physicals
Helping young athletes
In addition, we provide sports medicine assistance for local high schools and John A. Logan College. Our team offers school visits, sporting event coverage and educational programs for faculty and students. We help develop and monitor concussion protocols for contracted high schools. The high schools we cover are: Carbondale, Carterville, Herrin, Anna-Jonesboro, and Johnston City.
If a young athlete becomes injured, our team works with both the athlete and parents to develop a plan of care. Throughout the course of treatment, we work with the school and coaches to make sure the plan of care is being followed.