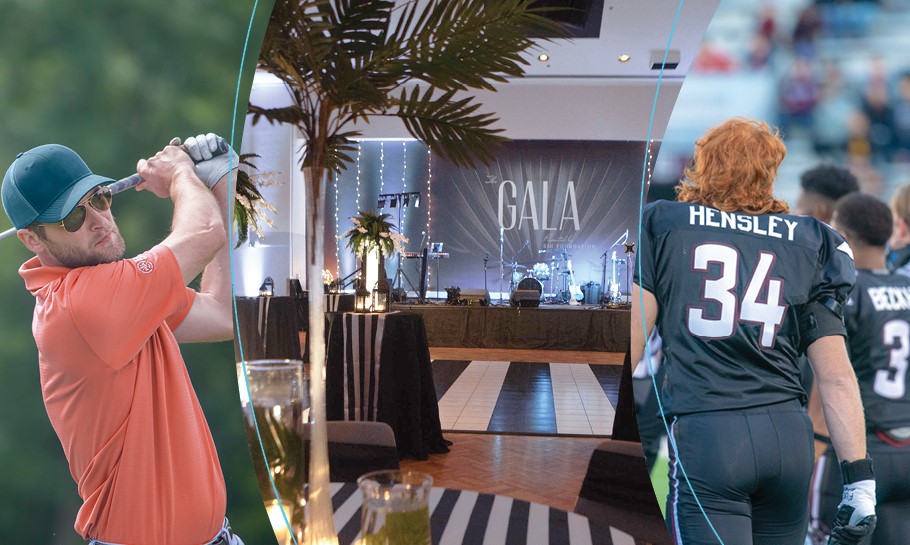 At the HMC Foundation, we host Special Events throughout the year to raise funds for the SIH Patient & Community Support Funds and to assist in the growth and development of Harrisburg Medical Center. Each Special Event is unique, well planned, and a great time for all who attend!
HMC Foundation Ladies Designer Bag Bingo is held in the Spring and is a fun event for all, whether you're a designer purse afficionado or you like to come together in a fun evening with friends! Proceeds from this year's event, held at Morello's Restaurant, benefit Mulberry Center at HMC. Mulberry Center is the area's preeminent inpatient behavioral health hospital.
The Slice of Life Golf Tournament, an event co-hosted by the SIH Foundation and HMC Foundation, will take place on Friday, September 29, 2023. This tournament is always a crowd pleaser and has become a favorite here in Southern Illinois. Each team of 5 is matched with a Gateway PGA Pro, making this event unique from other area golf tournaments. The day is filled with golf on a beautiful course, great food, beverages, and prizes. This prestigious event is chance to give back while enjoying a fun day of golf in beautiful Southern Illinois.
This year's Gala will be held at The Pavilion in Marion on October 21, 2023. At this event, you will enjoy an evening of delicious food, live music and dancing, and an auction with mobile bidding. We hope our patrons will enjoy a wonderful evening while supporting a great cause.
For information or to get involved with any of these special events, please contact paula.frisch@sih.net.